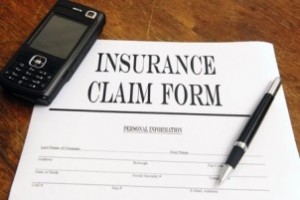 Dr. Troy uncovers why insurance companies want you to stop chiropractic care after you've been in a serious auto accident. Learn why in the video below.
If you've been injured in an auto collision, work-related injury or while playing sports, chiropractic care can help restore you to normal activity.
We offer a free consultation, just call 360-260-6903 to get started. Zenaptic Chiropractic is located in Vancouver, Washington.
---
Video Transcription: Why Insurance Companies Want You To Stop Chiropractic Care
Dr. Troy here, the Vancouver chiropractor at Zenaptic Chiropractic – 21 years of practice, we have learned and seen a few things on motor vehicle accidents.
One of the things we are really starting to see now is why insurance companies don't want you to continue chiropractic care or massage care.
Number one, it's all about money.
If somebody rear-ends you, for example, it's the other insurance companies job; they have an obligation to their shareholders and even the driver of their vehicle who may be at fault.
They have an obligation to save money and make money for their shareholders which means you can become victimized.
Here at Zenaptic, our job is to help you regain your health through chiropractic care.
Obviously, if you have been rear-ended, you're suffering and it wasn't your fault, you have a right and you have an obligation to get your health back without going through a bunch of games and a bunch of hoopla that some of the insurance companies can play with people.
Especially if you have been in an accident for your very first time or second time, they can really take advantage of the situation.
Maybe the adjustors become your friend, a lot of great people work for insurance companies, befriend you and then at the end of the day they diminish your settlement, they diminish the value of your car, they don't pay for time lost and they try to cut your medical bills so that you don't receive proper care.
They do this all in the effort of making the insurance company money.
I have got to tell you that 80% of people that are in an automobile accident are suffering ten years down the road.
I can't tell you how many times people come to me and I ask them what happened. They tell me, "Ten years ago I got into a collision and I've had headaches ever since," or "I've had back pain ever since."
I ask them if they ever sought care and they say no, they never knew about chiropractic.
Seeking A Personal Injury Lawyer
I always tell people to protect themselves. Sometimes you need help from a legal representation, I always recommend using a lawyer if you're going to go that route, that specializes in personal injury.
One that doesn't do criminal law and then family law and divorce law then business law and oh by the way they do personal injury. You want someone that that's all they do is personal injury.
They know the ins and out so that you can get your settlement, you can get your injuries resolved.
That's really the key, getting back to full function, get your lifestyle back even though you've been injured in a collision.
Summary
Our job is to help you be as healthy as you can and restore you back to pre-accident status.
So, if you've been injured and you need help, see us first, we have lots of resources available to help you get back on track.
This is Dr. Troy from Zenaptic Chiropractic.
ADDITIONAL NOTE: We employ an insurance specialist to help you sort through the process. We want to make it easy for you to get the care you deserve.
We've worked with many different insurances which cover your chiropractic care.