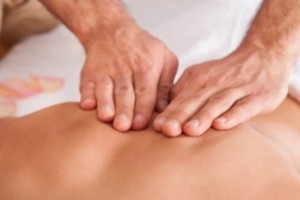 In the video below, Vancouver chiropractor Dr. Troy Dreiling explains how chiropractic and massage therapy combined can help you best recover from injuries in a motor vehicle collision, slip, and fall, or other bodily trauma.
Your path back to wellness begins by calling to schedule a free consultation with Dr. Troy or any of the doctors at Zenaptic Chiropractic.
We look forward to helping you get back to your normal healthy routine!
---
Video Transcription: Chiropractic + Massage After An Auto Accident Injury
Dr. Troy from Zenaptic Chiropractic, been in practice for 21 years.
I want to talk about how chiropractic and massage therapy combined can help you best resolve injuries from a motor vehicle collision, a slip-and-fall,  or some sort of work trauma.
Approach: Chiropractic vs. Medical Provider
Number one, chiropractic looks for the cause of the problem. 97% of the spine pain is due to mechanical derangements.
Therefore, if you go to a medical provider they're going to look to treat the symptoms, they're not going to look for the cause.
If the cause is a mechanical distortion, they're not properly trained and qualified to detect these things and correct them. That is why chiropractic care is so important.
90% Of Patients Healed In 4-16 Weeks
We see hundreds of collisions per year in our clinic and our results show that we get over 90% of our patients back to pre-injury status within anywhere from four to sixteen weeks.
It works very well. Chiropractic adjustments help restore function to the joints, muscles, and soft tissue so that while you're healing, you heal to the max, you repair to the best of your ability based on your injuries.
Massages help to break up the scar tissue that's formed during the proliferative stage of an injury, which is anywhere from 72 hours up to 12 weeks so it's very important to keep adjusted chiropractically and get massaged.
We do both of those in our office to help restore function of the soft tissues, so they heal the best.
Benefits Of Chiropractic + Massage
Adjustments and massage help increase blood flow which would speed up healing. It helps decrease the waste products which cause pain and also helps you relax and feel better and helps detoxify the body.
We recommend to people who've been in injuries to take wuji chlorella. It's an anti-inflammatory whole food that helps the body's DNA and RNA repair faster.
It also increases healthy fats like fish oils and omega 3 fatty acids – those are essential to helping reduce inflammation.
Vitamin D can be a very big factor in helping reduce the inflammatory process and stimulate the healing mechanism.
That's what it's all about here at Zenaptic Chiropractic. Chiropractic, massage, basic nutritional support to help you regain your health and keep your lifestyle that you think that you should have. You should explore health to the fullest.
This is Dr. Troy, Zenaptic Chiropractic.