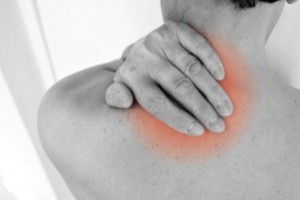 Dr. Troy Dreiling addresses the common question: How long should I see a chiropractor after having been injured in an auto accident?
We accept a number of different insurances and are happy to help restore your health after an accident.
We offer a free consultation, so you can decide whether chiropractic is right for you. Call us if you need an auto accident chiropractor in Vancouver, Washington.
---
Video Transcription
Hey, it's Dr. Troy from Zenaptic Chiropractic. I am located on the corner of Andresen and Fourth Plain. We have been in practice in Vancouver for over 21 years helping collision patients get back on track.
One of the most common questions I get is, how long do I have to go to you for after an accident?
It varies depending on your age, the severity of the collision, and if you have any pre-existing conditions. Do you have any degeneration or arthritis, neurological issues, or diabetes that will slow down the healing process?
I always recommend anywhere from 8-12 to 16 weeks of chiropractic care, massages and some rehab to really get your spinal nerve system, skeleton, functioning to the max. Research shows the proliferative phase takes 6-12 weeks and then to remodel that tissue can take anywhere from 12 weeks to 18 months.
A short course of chiropractic care can take anywhere from 4 weeks to 16 weeks. A lot of people think that is a lot of time, but most of our patients are out between 10-15 minutes. They are not spending hours upon hours like some providers do and they are not spending 5 or 6 hours a week in or office.
If you are interested in getting checked to see if we can help you get back on track, we do a consultation/evaluation at no charge.
This is Dr. Troy on the corner of Andresen and Fourth Plain in Vancouver, Washington.