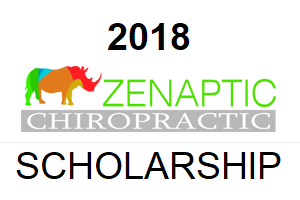 Vancouver, Washington chiropractor Dr. Troy Dreiling has selected the winner of the 2018 Zenaptic Chiropractic Scholarship, it was announced today.
Delaney Szwed of Elk Grove Village, Illinois was chosen from a pool of over 1,500 applicants who were asked to write a 500 word essay addressing the question: "How have you demonstrated leadership ability both in and out of school?"
"Delaney's essay stood out because not only did she demonstrate leadership through her sports and peer mediation activities, but she also gave examples of taking initiative and getting things done. As a business owner, the ability to 'take action' and 'problem solve' are two of the traits I look for in every member of my team," said Dr. Troy.
As the winner of the scholarship, Delaney receives $1,000 to put toward her college expenses.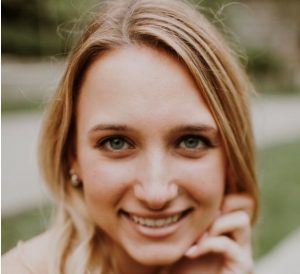 "I'm beyond thrilled to have been chosen for such an incredible award that has such a phenomenal meaning behind it. I'm truly blessed to obtain it and cannot wait to contribute it towards my future academic career," Delaney said.
She begins classes at the University of Illinois Urbana Champaign in the Fall of 2018.
"We'd like to thank all of the young people who took the time to submit essays," Dr. Troy added. "We wish everyone the best of luck in their future endeavors."
Here is a copy of Delaney's winning essay.
Having participated in a multitude of sports, clubs, and activities throughout my life, both inside and outside of school, I have been exposed to a variety of leadership opportunities.
The leadership positions that I have held, range from simple, in the classroom to my travel softball team.
To me, leadership is more than just a management or supervisor role, it is a position dedicated to guide and lead by example for those who look up to me as a committed individual.
With this in mind, whenever the opportunity for a leadership role is offered, I seized it.
Sports have been a part of my life for as long as I can remember and I have always thought of myself as a leader figure throughout all the challenging games and practices.
Though my travel softball teams never had designated captains, I have always viewed myself as one, by taking charge during warm up through instruction, leading our pre-game jog, or reminding them during games to stay warm and be ready to go in at any time.
I always tried to lead my team so that we were able to perform to the best of our ability.
When games didn't end in our favor or when our practices were draining, I would always make sure to communicate with my team afterwards, to discuss our shortcomings and how we can learn from our mistakes.
After all, leadership is about making others better as a result of your presence.
Peer mediation is my favorite club that I had the pleasure of being apart of and to me, it is where my leadership qualities stand out the most.
During a peer mediation, three peer mediators are invited to resolve the conflicts of two disputing students so that they can coexist within the school environment.
The peer mediator who sits in the middle chair is viewed as the leader of the mediation, so typically it's where I prefer to sit.
Just this past fall, I was called down during my class to conduct a mediation with two other members who had never mediated before.
Having performed at least 10 mediations, I assured the nervous sophomores that there was nothing to be worried about and that they would do just fine with the task at hand.
During the mediation, I made sure to always ask both disputants questions, summarize the conflict often, and follow through with the necessary mediation requirements so that the two other mediators fully understood the events that happen within one.
By doing this, I was perceived as a leader for the other two mediators by taking authority and demonstrating the position of a peer mediator.
Overall, the leadership positions that I have had the pleasure of serving throughout my life have shaped me into the leader that I am perceived as today, and has given me a strong foundation for seizing leadership positions in my future.