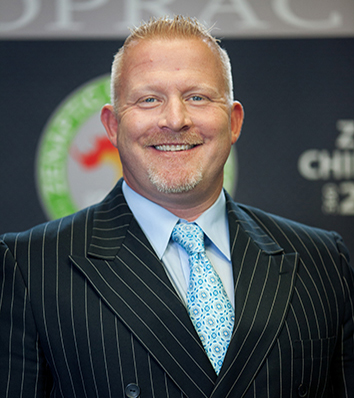 Vancouver, Wa Auto Accident Chiropractor Dr. Troy Dreiling specializes in helping you recover from injuries sustained in car accidents and many other common neck, back, and body pain.
Dr. Troy Dreiling has been providing chiropractic services to Vancouver / Portland Metropolitan families for 21 years. He believes that Chiropractic adjustments in the body and attitude go way beyond an office visit, and into the heart.
Zenaptic Chiropractic was voted "Best in Clark County" by the Columbian Newspaper Readers 5 times now and Clark County Chamber of Commerce because of Dr. Dreiling's community involvement and commitment to community health.
Dr. Dreiling believes a healthy lifestyle is an undeniable component to one's health. His mission, to serve as many people possible with natural, safe, and effective solutions to achieve the body's optimal state of being and to provide superior education inspiring others to create a healthier "you", community, and planet.
The relationship between activity and health is the foundation of Dr. Troy Dreiling's practice. Monthly Advanced in-office talks, weekly blog articles, self-home care presentations and his teams enthusiasm are keystones to Dreiling's commitment to his patients and promoting a healthy lifestyle through being a great chiropractor.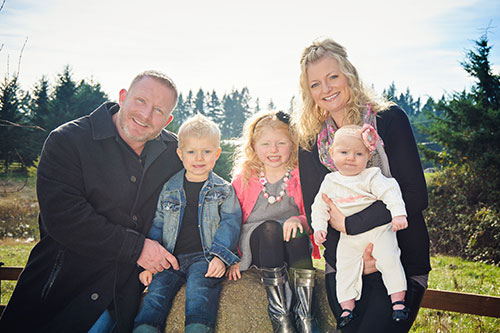 Dr. Dreiling graduated from Life Chiropractic College West in 1994, and is an International Chiropractic Association and Washington State Chiropractic Association member. He has opened three chiropractic clinics in Romania and served on a Panama mission team, adjusting over 1,000,000 people. Last year, Dr. Dreiling has raised over $20,000 for charitable causes and has given away over $400,000 worth of services. Events included hosting an annual Kids Day America, promoting health, safety, and environmental awareness for the children in the community. His radio show, "Today's Health -Absolute Life Radio" on KPDQ 93.9 FM and 104.1 FM ,The Fish, inspires families to keep making healthy choices. A former bodybuilder, Dr. Troy Dreiling served as the team chiropractor for the State Champion Evergreen High School football team. He served on the team the was entrusted to take care of USA Judo, USA Weightlifting, USA Volleyball and USA Soccer.
Dr. Troy was part of the group that took care of the Colorado Rapids Soccer team when the won the MLS championship. Several organizations know they can count on him, including the YMCA, YWCA, ARC Innovative Services, Options 360 pregnancy resource center, Salvation Army, Make a Wish, Pregnancy Resource Center, Life West Chiropractic College research, Portland Zoo, Wichoni International, Mt Hood Ski Patrol, Humane Society, Portland Rescue Mission and local schools.
He has been featured for several publications, including Inspirery.
Write a review for Dr. Troy on his personal Google Businss page for Vancouver, Washington Auto Accident Chiropractic care.

Dr. Dreiling is certified in Patient Intake, History and Physical Examination, Determining the etiology of the patient's complaints in a traumatic or non-traumatic scenario. Analyzing the patient's past history and review of systems along with the performance of a complete orthopedic, neurological and clinical examination to correlate both past, current and causality issues to formulate an accurate diagnosis, prognosis and treatment plan. There is an emphasis on triaging both the trauma and non-trauma patients. Texas Chiropractic College, Academy of Chiropractic Post-Doctoral Division, Long Island, NY, 2017.