Thank you to everyone who applied for this scholarship. Per the deadline below, entries are now closed.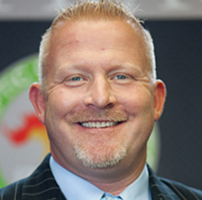 Dr. Troy Dreiling and Zenaptic Chiropractic are proud to announce the 1st annual Zenaptic Chiropractic Scholarship! This scholarship was created with college students in mind. Higher education has become increasingly expensive. This expense has also become increasingly necessary. This scholarship is designed to help a current or prospective student in their college career. Applicants will be required to answer a simple question and the winner will be selected by a committee by the end of May, 2018. One winner will be selected and receive $1000 towards higher education.
Eligibility:
The following people are eligible for the scholarship:
High school students graduating in 2017 or later and who have been accepted into a college, university, trade school, community college or design school.
Students currently enrolled in a college, university, trade school, community college or design school.
NOTE: International students are welcome. As long as you meet, one of the two criteria above, we encourage you to apply.
Guidelines:
To apply, please answer this question, "How you have demonstrated leadership ability both in and out of school?" Your answer should be under 500 words for this short essay.
Application Process:
Please complete each section of the form below. All fields are required. By submitting an application, the applicant gives Dr. Troy Dreiling and/or Zenaptic Chiropractic consent to use their essay, name and information for marketing and promotional purposes. There are no costs or fees associated with application for this scholarship.
Submission Deadline:
May 1st, 2018
Winner Selection:
The winner will be selected in May, 2018. The winner will be contacted and have two weeks to respond. If the winner does not respond, a new winner will be selected.