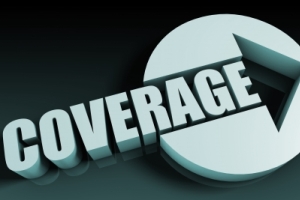 If you are covered by the Kaiser Permanente Group our team is here to help.
For a free consultation give us a call (360) 260-6903.
---
Transcription
Hey, it' Dr. Troy here.  Vancouver, Washington.  Home of Zenaptic Chiropractic Healthcare Center.
Our team of chiropractors and massage therapists are here to serve the Kaiser Permanente Group.  We take patients from Kaiser that have Kaiser, that don't have Kaiser.  We always say that we accept everybody.
A lot of times Kaiser will have an out of network benefit.  We are more than happy to work with that. And, A lot of times Kaiser will have a copay, and we work with patients and their copay.  We try to make care affordable.  Sometimes Kaiser will put restrictions on the number of visits.  And, when we are outside of that restriction we try to make care affordable if they need continued ongoing treatment to resolve their spinal care conditions to the best of our abilities.
So, we work with Kaiser patients all day long.  The consultation is free.  Bring your Kaiser card with you.  We will check your benefits, we will let you know what your out of pocket expense will be.  We are happy to serve you!
So, if you are suffering from neck pain, back pain, headaches, anything spinal related, even shoulder, carpal tunnel, sciatic pain.  These are all conditions chiropractic has been able to help many, many people over our 20+ years practicing here in Vancouver, Washington.
So, if you have Kaiser and you want to check and see if we can help you, call (360) 260-6903.  Schedule a consultation with one of the awesome doctors and we will be happy to see if we can get you back on track.
---
More Information On Kaiser Permanente
Compared to some of the other healthcare providers in the State of Washington, Kaiser Permanente is a relative newcomer. It was only in 2017 that the insurer expanded their presence to include the entire state. But with plans to invest over one billion dollars in Washington in the next decade, it's a sure bet more of our patients will be turning to them in the future.
Fortunately, at Zenaptic Chiropractic and Vancouver Disc Center we have a great deal of experience treating patients who are insured by Kaiser Permanente, and as such we are well equipped to answer your coverage related questions.
Kaiser Permanente is the largest managed care organization in the United States. Founded in 1945 by Henry Kaiser and Sidney Garfield, Kaiser Permanente is made up of both its health plan, which is one of the top ten health insurers in the United States and its medical group.
In addition to Washington, the insurer operates in seven other states (Hawaii, Oregon, California, Colorado, Maryland, Virginia, Georgia) as well as the District of Columbia. Its headquarters is in Oakland, California.
Kaiser Permanente has more than 12 million members in its health plan nationwide, with over 700,000 in Washington. It also has more than 200,000 employees, 21,000+ physicians, 54,000 nurses, and 720 medical facilities. The company reported $3.1 billion in profits with $64.6 billion in revenue in 2016.
One advantage that the company has is its connection to its doctors. As one of the largest medical group practices in the Pacific Northwest, it has about 1,400 care providers and over 550 specialists within its network. They maintain a focus on prevention, chronic disease management, and treatment of complex medical problems, and claim they offer superior care and personalized service.
In terms of chiropractic care, most Kaiser Permanente policies fall into one of two categories. Depending on your plan, you might be able to self-refer to a chiropractor or you might need a referral from your primary care physician.
If you are covered by Kaiser Permanente health insurance, we can answer all your questions about which chiropractic treatments are covered by your plan. Contact us today to schedule a free consultation!