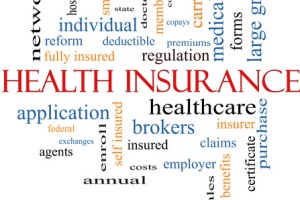 Aetna insurance is one of the many insurance plans we accept here at Zenaptic Chiropractic.
Call (360) 260-6903 today to see if we can help you or a loved one.
Aetna Lifewise Chiropractic FAQ
Is your doctor in network with Aetna?
Yes, he is!
Do I need to get a referral from my primary care physician for Aetna?
Usually, you do not need a referral from your primary care physician, however, all policies are different and we would be happy to verify your specific benefits on your behalf.
How long does it take for benefits to be paid?
It takes 30 days for insurance to process a claim; if the claim is approved they will issue payment after that, so roughly 45 days on average.
How much of a co-pay will I have to pay with Aetna for chiropractic care?
Each policy is different and so co-pays do vary. Our office would be happy to verify your specific benefits on your behalf.
Is massage covered?
Some policies will cover therapeutic massage therapy, however, each policy is different. Our office would be happy to verify your specific benefits on your behalf.
Schedule a free consultation
Aetna Chiropractor Introduction [Video]
Transcription
Hey, this is Dr. Troy here.  The Vancouver, Washington chiropractor.
Today I want to talk about Aetna Insurance.
You know, a lot of patients that come to us ask "Do you accept Aetna insurance?"  And the answer is absolutely!
One of the things that we do is check insurance benefits.  And with all of the changes going on in healthcare right now, with the new presidency, the reform that is happening, you want to have somebody who can check your benefits.  Get an accurate estimate of what your out of pocket expense will be. That is one of the things we really pride ourselves on; is really being upfront with our fees before we get into treatment, so you will know what your upfront out of pocket expense will be.
We work with people with Aetna.  We've been doing that for over 20 years.  We make their care affordable so that they can get the care they need so they can get back on track.
If you are suffering from headaches, neck pain, back pain, shoulder pain, hip pain, leg pain, these are things that we've been able to help hundreds of Aetna patients with over the last 20+ years in clinical practice.  Any one of our highly trained and wonderful doctors or massage therapists will be happy to serve you.
If you are experiencing any difficulties with your health, call our office (360) 260-6903.  Bring your Aetna card, if you don't have Aetna or you don't have insurance we'll make care affordable for you no matter what.
Especially in today's climate where some people have insurance, some don't, we're happy to take a look to see what we can do to get you a game plan that will help you regain your health.
Call our office at (360) 260-6903!