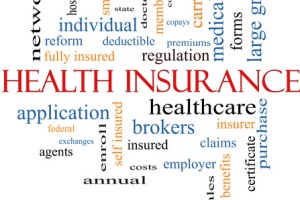 Our highly skilled and knowledgeable doctors and therapists work really hard to make care affordable for our Aetna patients. Many Aetna plans have an Out of Network as well as an In-Network Benefit that has similar or identical out of pocket costs for the patient. We can make your chiropractic and massage treatment affordable even if providers are not in network. Please call us at (360) 260-6903 today to see if we can help you or a loved one.
Schedule a free consultation
Chiropractor Dr. Troy Discusses Aetna (Video, too!)
Hey, this is Dr. Troy here.  The Vancouver, Washington chiropractor.
Today I want to talk about Aetna Insurance.
You know, a lot of patients that come to us ask "Do you accept Aetna insurance?"  And the answer is absolutely!
One of the things that we do is check insurance benefits.  And with all of the changes going on in healthcare right now, with the new presidency, the reform that is happening, you want to have somebody who can check your benefits.  Get an accurate estimate of what your out of pocket expense will be. That is one of the things we really pride ourselves on; is really being upfront with our fees before we get into treatment, so you will know what your upfront out of pocket expense will be.
We work with people with Aetna.  We've been doing that for over 20 years.  We make their care affordable so that they can get the care they need so they can get back on track.
If you are suffering from headaches, neck pain, back pain, shoulder pain, hip pain, leg pain, these are things that we've been able to help hundreds of Aetna patients with over the last 20+ years in clinical practice.  Any one of our highly trained and wonderful doctors or massage therapists will be happy to serve you.
If you are experiencing any difficulties with your health, call our office (360) 260-6903.  Bring your Aetna card, if you don't have Aetna or you don't have insurance we'll make care affordable for you no matter what.
Especially in today's climate where some people have insurance, some don't, we're happy to take a look to see what we can do to get you a game plan that will help you regain your health.
Call our office at (360) 260-6903!
Aetna Chiropractor Introduction [Video]