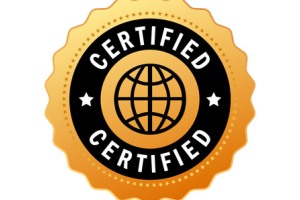 Top Vancouver chiropractor Dr. Troy M. Dreiling, CEO and owner of the Zenaptic Chiropractic Clinic in Vancouver, WA has recently been honored as Certified and Accredited in advanced MRI interpretation. This certification includes MRI History and Physics, MRI Spinal Anatomy and Protocols, MRI Disc Pathology and Spinal Stenosis, MRI Spinal Pathology, MRI Methodology of Analysis, as well as MRI Clinical Application. This Certification and Accreditation was completed through Texas Chiropractic College, ACCME Joint Providership with the State University of New York at Buffalo Jacobs School of Medicine and Biomedical Sciences through the Academy of Chiropractic Post-Doctoral Division in Buffalo, NY.
Dr. Troy is now also accredited for the following protocols and analysis; MRI Disc Overview & Imaging Protocols, MRI Interpretation of Lumbar Bulges/Degenerative Disc Disease, MRI Interpretation of Lumbar Herniated Discs, MRI Interpretation of Cervical Bulges/Degenerative Disc Disease, MRI Interpretation of Cervical Herniated Discs, from ACCME Joint Providership with the State University of New York at Buffalo Jacobs School of Medicine and Biomedical Sciences, Buffalo, NY, 2017
These studies and ensuing accreditation are representative of the high level of customer-centric caring and excellence that Dr. Troy requires not only from himself, as shown in ongoing studies and research, but also from his staff at the Zenaptic Chiropractic clinic.
As a multiple-time recipient of his community's "Best of Clark County", an award which is given yearly to only a few of the best service businesses in the area, his patients also continue to award him with their praise and thanks as a "Top Doc" not only in Vancouver but in their personal world as well.
Reading through his testimonials there seems to be a common theme throughout. While Dr. Troy is often complimented on his services and expertise which enhance his patients' lives, most testimonials comment on the doctor's genuine and caring attitude. While most doctors often display understanding and interest for their patients, not all are taking the time to work on creating a caring, nurturing friendship with their patients, many of whom may remain patients for years. Not so with Dr. Troy.
One current patient of Dr. Troy stated, "My personal experience was simply the best. I have dealt with lower back pain for many years and sometimes it would cripple my daily tasks. Since I went to Dr. Troy, I have felt the best that I have felt in a very long time. I was nervous about going to a chiropractor but the entire staff, including Dr. Troy made me feel comfortable and put everything at ease for me…"
Another one told their story this way; "I have had to have a Chiropractor on standby for many years as I have had major problems in my neck and lumbar areas. I will say that this time I made the correct choice to go to Zenaptic Chiropractic. Over many years I have had Chiropractors whose adjustments were twisting my body into pretzel shapes. It hurt!!! But Dr. Troy's approach is much easier on the body, and therefore easier on the mind at adjustment time."
Over the past 23 years, Dr. Troy's extensive experience in caring for spinal related issues just continues to get deeper, broader and more effective. His skills and insights range from trauma-related cases, such as auto accident victims, to sports injuries in both youth and professional athletes, where he served as team chiropractor for the State Champion Evergreen High School football team. He also served on the team(S) the was entrusted to take care of; USA Judo, USA Weightlifting, USA Volleyball and USA Soccer. His rich history and experience with spinal injuries and damage, accompanied with his ongoing comprehensive post-doctoral education, allows Dr. Troy to treat both the simple and complicated cases alike.
In addition to the recent Texas Chiropractic College post-doctoral accreditation in MRI spine interpretation, electro diagnostic interpretation, triaging the injured and caring for trauma patients, Dr. Dreiling has also completed Mild Traumatic Brain Injury/Traumatic Brain Injury/Concussion, Differentially diagnosing mild traumatic brain injury vs. traumatic brain injury and the clinical and imaging protocols required to conclude an accurate diagnosis for head trauma from Texas Chiropractic College, Academy of Chiropractic Post-Doctoral Division, Long Island, NY, 2017.
"Dr. Troy @ Zenaptic Chiropractic is Incredible! The moment I walked into the door to the minute I stepped out, the experience was amazing! The staff was so friendly AND welcoming. Dr. Troy is incredible and full of knowledge, patience and understanding! Best experience I've had in over a decade! I highly recommend scheduling your visit today!", said yet another happy patient of Dr. Troy's.
Without a doubt, Dr. Troy Dreiling has earned his right to such high praise for his work over the last 23 years, as well as the friendly service to his valued clients that both he and his staff provide.
Having a doctor that also doubles as a friend who is concerned with serving as many people as possible with natural, safe, and effective solutions to achieve the body's optimal state of being and to provide superior education inspiring others to create a healthier "you", community, and planet is the perfect jumpstart to a patient's road to recovery. With Dr. Troy's positive encouragement and direction, it's no wonder why his patients are so happy to return for his signature fine-tuning.
Dr. Troy's Zenaptic Chiropractic Clinic is conveniently located in Vancouver, WA, serving many Portland, OR patients as well. For more information on the Zenaptic Chiropractic services and specific location you can visit Dr. Troy's full profile at https://www.zenapticchiropractic.com/team/chiropractor-vancouver-wa-dr-troy-dreiling/
About Zenaptic Chiropractic
With Dr. Troy at the helm, Zenaptic Chiropractic offers comprehensive spinal treatments. It is their firm belief that successful non-surgical spinal disc therapy can permanently lessen or all together alleviate back pain via disc therapy of the spinal neural elements. The end goal is to acheive spinal decompression with the avoidance of back surgery.
For more information, e-mail Dr. Troy at DrTroy(at)Zenaptic(dot)com and/or visit https://zenapticchiropractic.com.
You can also follow Zenaptic on