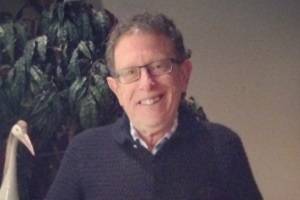 Dr. Jeffrey K. Tunick, as of September 2017, is the consulting 'Nonsurgical Spinal Decompression' expert at Zenaptic Chiropractic. A highly regarded specialist in nonsurgical approaches to difficult spinal conditions, Dr. Tunick brings many years of experience to the Zenaptic family of chiropractic patients. Dr. Tunick's expertise in identifying the true 'pain generator' and recommending a 'critical pathway' to recovery has allowed numerous patients to finally 'take back their lives' at long last.
Dr. Jeffrey Tunick, Chiropractor – Zenaptic Chiropractic
Anyone who suffers, or has suffered from chronic back pain knows how debilitating it can be. One possible solution is non-surgical back pain treatment, which is a non-invasive procedure that is designed to relieve pressure either on the spinal cord itself or on compressed nerve roots in and around the spinal column.
Successful non-surgical spinal disc therapy can permanently lessen or all together alleviate back pain via disc therapy of the spinal neural elements. The end goal is to achieve spinal decompression.
Dr. Tunick is a frequent speaker on persistent neck and lower back pain and loves to educate people so they can truly understand why their pain exists and what can be done to alleviate their discomfort once and for all. His talks are lively and engaging and we encourage you and your loved ones to attend the next scheduled event and have your questions answered at last.
Dr. Tunick will be speaking soon at two different events in Vancouver where he and Dr. Troy will be offering a free lunch and a free dinner program in order to show those in attendance more in-depth visual and information aids regarding the Spinal Decompression technique and how it affects the overall health and recovery from debilitating pain of patients who enter the treatment program. As mentioned, attendance is free and those who have questions or are researching solutions to their own pain are highly encouraged to attend.
Dr. Tunick is often referred to as "The Doctor's Choice" as he has treated many physicians and other health care providers who have had serious lower back and spine complaints that have not responded to more traditional methods. He has lectured numerous times and in April of 2013 was the guest speaker of the Naturopathic physicians association of Oregon where he presented "Clinical Overview of the Lumbar Spine".
For more information about Dr. Tunick's considerable insight and experience in this emerging medical platform for pain relief visit: https://www.zenapticchiropractic.com/spinal-decomp…
Dr. Tunick has studied with Dr. John Boren, the founder of the Lordex Spine Institute in Houston Texas, one of the foremost developers and leaders in the field of nonsurgical spinal decompression. He lives to see his patients find a path of health.For updates, see https://www.facebook.com/npathleticrewind/.