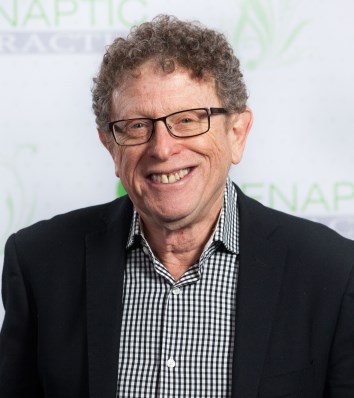 Vancouver, Washington Chiropractor Dr. Jeffrey K. Tunick, as of September 2017, is our consulting  'Nonsurgical Spinal Decompression' expert. A highly regarded specialist in nonsurgical approaches to difficult spinal conditions, Dr. Tunick brings many years of experience to the Zenaptic family of chiropractic patients. Dr. Tunick's expertise in identifying the true 'pain generator' and recommending a 'critical pathway' to recovery has allowed numerous patients to finally  'take back their lives' at long last.
Dr. Tunick is a frequent speaker on persistent neck and lower back pain and loves to educate people so they can truly understand why their pain exists and what can be done to alleviate their discomfort once and for all. His talks are lively and engaging and we encourage you and your loved ones to attend the next scheduled event and have your questions answered at last.
Dr. Tunick is often referred to as "The Doctor's Choice" as he has treated many physicians and other health care providers who have had serious lower back and spine complaints that have not responded to more traditional methods. He has lectured numerous times and in April of 2013 was the guest speaker of the Naturopathic physicians association of Oregon where he presented "Clinical Overview of the Lumbar Spine".
Dr. Tunick attended the City of College of New York, doing his premed at University of Colorado in Boulder and a 1980 Summa Cum Laude graduate of Palmer College of Chiropractic. With a strong background in orthopedics, neurology, biomechanics, ergonomics, disability examination, physical medicine and therapeutics and clinical nutrition and MRI diagnostic imaging. Dr. Tunick has studied with Dr. John Boren, the founder of the Lordex Spine Institute in Houston Texas, one of the foremost developers and leaders in the field of nonsurgical spinal decompression.
He holds a chiropractic license in Washington, Oregon, Hawaii and New Jersey. Dr. Tunick is a member of the Mortar Board Honor Society for his undergraduate work at the University of Colorado, a member of the Pi Tau Delta International Chiropractic Honor Society, has served on the Peer Review Committee of the Hawaii State Chiropractic Association, served as a past President of the Maui County Chiropractic Society.
A native of New York, Dr. Tunick practiced for 22 years in Hawaii before moving to the Pacific Northwest in 2005. He and his wife Scheyenne and their son Michael live in Portland and their four grown children are spread throughout the United States. Dr. Tunick has served as a fundraiser for Doernbecher Children's Hospital and is an avid cyclist that always has his eye on his 'next' bike. While not a competitive racer he participates in numerous Century rides throughout the year.