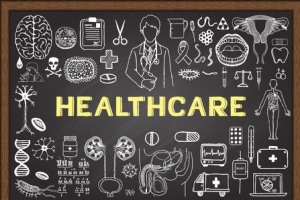 Partners with the Portland Trailblazers at the MODA Center, MODA Health Care is a great insurance plan which we accept here at Zenaptic Chiropractic.
Come in for a free consultation. Schedule your visit today, (360) 260-6903.
---
Transcription
Dr. Troy here.
Today I want to talk about MODA Health Care.
A lot of people in Oregon and Washington have MODA Health Care, which is a great insurance plan.  They also partner up with the Portland Trailblazers at the MODA Center, a great facility in downtown Portland.
If people are looking for a chiropractor or massage, we work with MODA HealthCare patients and their insurance company.  We'd be happy to schedule a free consultation, (360) 260-6903 is the number.  We'd schedule you with any number of our doctors.  If you are looking for a massage we have three great massage therapists on staff.
We work with MODA Health Care all the time. Bring your insurance card in. We'll check your benefits, we'll let you know what your portion would be. Every policy is a little bit different depending on the level of investment that you or your business puts into that policy.
So, let one of our insurance specialists help check your benefits so you know exactly what your out of pocket costs would be. Some people may even have 100% coverage and we'll let you know that as well.
Call the office at (360) 260-6903.
This is Dr. Troy from Zenaptic Health Care Center!
---
More Information On Moda Health
Many of our patients have Moda Health Insurance and we make care affordable so they can get improved health and function. We offer a no-charge consultation to see if you are a candidate for our specialized Non-surgical approach to treating back pain and spine related conditions such as sciatica, leg pain/numbness, shoulder pain and numbness in arm/hands. Our specialized services are very effective for relieving pain and improving activities of daily living. We recognize that Moda Health and our Certified Doctors, Dr. Troy and Dr. Brian are not officially under contract.
Most of our patients with this type of insurance have similar or lower out of pocket expenses with our affordable care programs.
Call us at the Vancouver Disc Center to schedule a no-obligation consultation. 360-260-6903
We are located on the Corner of Andresen Road and Fourth Plain Blvd in Vancouver, Washington 98661.