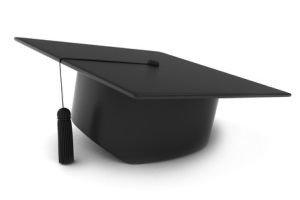 A well-trained chiropractor can help you recover from life-altering injuries. To receive the best care and healing, you need an educated chiropractor. There are a variety of extensive stages for chiropractors to complete their training.
At graduation, you can be sure that your chiropractor is educated on how the body's systems react to one another and discovering the root of your health care problem.
Professional Education
Chiropractors must begin with a bachelor's in pre-med before getting accepted to medical school.
A chiropractor's undergraduate classes include biology, inorganic and organic chemistry, and psychology lab work.
After accepted to an accredited university, students must complete four to five years of professional study. A significant part of their doctorate is hands-on clinical training.
In total, students receive 4,200 hours of clinical, laboratory, and classroom experience before receiving their license.
After graduating from medical school, chiropractors are licensed as primary health care doctors. Chiropractor's education requirements have been the same for 25 years and each accredited school is approved by the U.S. Department of Education.
At graduation, your chiropractor can diagnose neuromuscular problems and provide natural care for a variety of conditions that result from spinal misalignment. If necessary, your chiropractor is also qualified to refer you to other practitioners.
Further Chiropractic Education
Chiropractic care is not limited to spinal and cervical manipulations. Your chiropractor often provides lifestyle adjustments. To provide these recommendations, chiropractors undergo training in nutrition, public health, physiology, and rehabilitation.
Chiropractic training can be more extensive than other MD's who do not recommend holistic lifestyle changes.
Summary
Your licensed chiropractor's education is extensive. Students must complete thousands of hours of training which have the potential to improve your quality of life. Spinal manipulations and lifestyle changes can prevent you from living your life in pain. A licensed chiropractor is a primary health care doctor that you can trust.