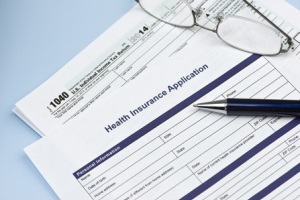 United Healthcare is one of the many insurances we accept here at Zenaptic Chiropractic.
For a free consultation give us a call (360) 260-6903.
United Healthcare Chiropractic FAQ
Is your doctor in-network with United Healthcare?
Yes!
Do I need to get a referral from my primary care physician for United Healthcare?
Usually, you do not need a referral from your primary care physician, however, all policies are different and we would be happy to verify your specific benefits on your behalf.
How long does it take for benefits to be paid?
It takes 30 days for insurance to process a claim; if the claim is approved they will issue payment after that, so roughly 45 days on average.
How much of a co-pay will I have to pay with United for chiropractic care?
Each policy is different and so co-pays do vary. Our office would be happy to verify your specific benefits on your behalf.
Is massage covered?
Some policies will cover therapeutic massage therapy, however, each policy is different. Our office would be happy to verify your specific benefits on your behalf.
---
United Healthcare Chiropractor Introduction [Video]
Transcription
Hello, it's Dr. Troy here in Vancouver, Washington.  Chiropractor for United Healthcare participants.
Over the years we've helped hundreds of patients with United Healthcare.  If you have United Healthcare, we can check your benefit.  Our insurance specialist is qualified to know exactly which codes that we use when we use chiropractic and massage procedures in our office.  The best way to get in, schedule a consultation with us, it's always no charge for the consultation.
Bring your United Health Care card with you.  We will check your benefits.  We will let you know what your copay would be, your out of pocket expense would be.  And we always try to make care affordable.
So, if you have United Health Care and you are looking for a Chiropractor, choose Zenaptic to help get your health care and spinal needs back on track.
This is Dr. Troy in Vancouver, Washington for United Health Care participants looking for a Chiropractor.
Call the office, (360) 260-6903.
---
More Information on United Healthcare
Because United Healthcare is one of the insurers that we accept at Zenaptic Chiropractic, we get a lot of questions from patients and potential patients. This is not surprising, as United is the 6th largest company on the Forbes Fortune 500, with revenue over 180 billion dollars in 2016. UnitedHealth Group was founded in 1977 by Richard Burke and has its headquarters in Minnetonka, Minnesota, and he still serves as the Chairman as of May 2018. In 2016, United served over 115 million individuals.
According to the National Committee for Quality Assurance, United Healthcare earned a 3.5 ranking out of 5 in the state of Washington as of 2017 Their score included a 2 out of 5 in terms of consumer satisfaction, 3 out of 5 in terms of preventative care, and 3 out of 5 for treatment. This places United right in the middle of the rankings.
United is taking the lead on many innovative technologies that make it easier to provide its members better care. For example, myuhc.com (https://www.myuhc.com/member/prewelcome.do?currentLanguageFromPreCheck=en) allows users to view videos and take tutorials that fully explain what is covered by their plan and how to quickly file a claim. Their online portal offers personalized benefit information and lets users check their current claims information.
Of course, when it comes to chiropractic care, we'll need to check your specific insurance plan to know exactly what is covered, and what is not. United adheres to Medicare's coverage guidelines and updates its Medicare Advantage Policy Guidelines to comply with any changes in the Centers for Medicare and Medicaid Services (CMS) policy. Generally, United will cover Chiropractic Manipulative Treatment (CMT), which is a manual treatment that influences joint and neurophysiological functions. When this treatment is done by means of manual manipulation of the spine (i.e. by hand), then your insurance should cover it.
Of course, every plan is different. The only way to be sure what treatments are covered by your insurance and what your copay will be is to come in for a free consultation. Schedule an appointment today!