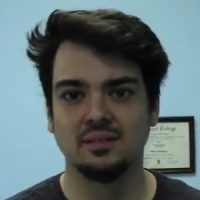 Laramie's Review – Come see Dr. Troy, definitely!
Q: What kind of pain or symptoms were you experiencing when you first came in.
A: Pretty awful. Rib, neck, back. Pretty awful headaches as well.
Q: What caused that pain?
A: Horribly misaligned back and neck
Q: How has chiropractic care and Dr. Troy helped you?
A: 2-3 weeks in and virtually pain-free. No headaches, no stiffness so, it's changed everything pretty much
Q: What do you tell your friends now?
A: Come see Dr. Troy, definitely