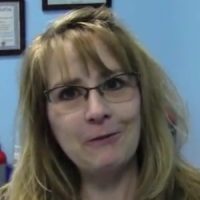 Catrina's Review –  I can actually work in the yard, go out dancing, enjoy life!
Q: When you started coming in for a care what kind of problems were you having?
A: Well, back in nineteen eighty-five I was in a car accident. I was ran into by a drunk driver and I had been to numerous chiropractors and I just never was getting any relief. I was having severe headaches, migraines, the back pain would lay me up for a week. I came in, saw Dr. Troy and he was able to help me Since then I've also been into 2 rear-ending car accidents, unfortunately, and he has helped me go from about I would say a nine in pain to virtually no pain at all. He's the only chiropractor that I've been to that has given me this relief.
Q: How has chiropractic treatment helped you and your quality of life?
A: I can actually work in the yard, go out dancing, enjoy life. Sit, there were times where I couldn't sit, you know flying was very uncomfortable right and a car was uncomfortable. I have pain occasionally but it's significantly better.
Q: Awesome. What would you tell your friends?
A: I've referred several friends to come to see Dr. Troy including my husband and he's improved his game of golf from coming to see Ddr. Troy.