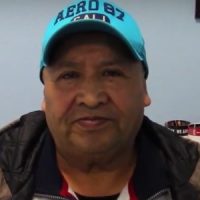 Jose's Review – Everyone is friendly and kind
Q: Why did you start coming Here?
A: Because I saw a sign that said that they could help with arthritis.
Q: How has Chiropractic Helped you so far?
A: Its helped me a lot especially because I've had this condition for several years. I'm feeling better.
Q: What Would you say to your friends?
A: I would say that everyone is very friendly and kind. They treat everyone great here and they should definitely come.
En Espanol
Q: Porque vino usted a esta clinica?
A: Porque vi un letrero que decia que podia ayudar con el artritis.
Q: Como le hay ayudado el Quiropratica hasta ahora?
A: Eh mejorado mucho y eh tenido este condicion por mucho tiempo. Pero si me siento mejor.
Q: Que le diria a sus amigos?
A: Puse le diria que dan muy buen servicio y son muy amables. Deberian venir aqui