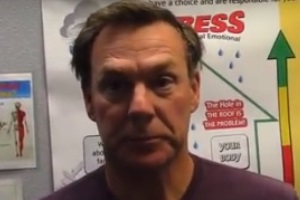 The video below is a case study on spinal decompression for bulging disc.
Spinal decompression is a great alternative to surgery. To see if you qualify call (360) 260-6903.
---
Transcription
What issue did you initially come in for spinal decompression for?
I have a bulging disc at L4, L5
What are the treatments that you tried before this that maybe didn't work so well?
Physical therapy and injections
Like painkillers and stuff like that?
Like facet injections, I think it was two summers ago. I did a series of those.
Okay, and no success with that?
It did help for a while but I didn't know about this at the time.
What made you decide to finally try spinal decompression?
The problem came back and I mean I needed to do something. I just stumbled onto this so I thought I would give it a try.
Great, and is there anything you can do specifically now that you couldn't do before?
Well, I've just started doing this about a week and the pain is mostly gone. I'm not having a sharp stabbing pain like I was having before so that help.
What would you tell your friends about this kind of treatment?
Well, I would say I've just started so I'd like to do some more treatment and assess it at that point but so far it seems to have helped, yeah.
Read more about our Vancouver, Wa Chiropractor Reviews.