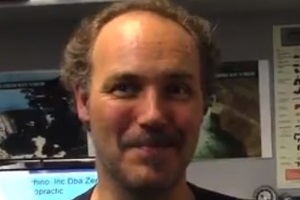 If you have been in a car accident and are suffering from back spasms, you may qualify for spinal decompression.
Give us a call (360) 260-6903 to schedule a free consulation.
---
Transcription
What was your issue and why did you try to start using spinal decompression?
Well, I had actually had two car crashes in one day and I was just like wow this is crazy, hopefully, this doesn't last. Then a little way into that, a few days later I was having spasms in my back to where I was sitting in the car and it was just so bad that I wanted to take a whole bunch of pain pills and kill the pain but that didn't really work. I already knew Dr. Troy so I came in here and I did an MRI and then they said I qualify for the spinal decompression. After one decomp it took that spasm right away.
You said you had tried pain pills before, have you tried any medical standard treatments?
I didn't try any Western medicine. It was just straight ibuprofen and adjustments and stuff up to that.
So what finally made you decide to try spinal decompression?
I had a talk with Dr. Brian and Dr. Troy and Dr. Jeff and I we went over the possible results and I looked at a bunch of youtube videos because I'm kind of a skeptic about everything. So I looked at it and I saw a lot of good reviews and now I've got a good review for it.
What can you do now that you couldn't do before?
I can sit without pain, you know shooting spasm pain through my body and I I'm a nicer person my wife says that I'm almost who I was before so that's that's a big plus.
What would you what would you tell your friends about spinal decompression?
I would tell them that you know if you're thinking about getting surgery or anything for any kind of back issues go and see a chiropractor that has a spinal decompression device so that they can actually  look at you before you do this because I've seen way too much where surgery is just gonna hurt you and they're gonna have to go back in. I listen to this one guy talk the other day, five surgeries and it still wasn't right. They just kept fixing the same spot over and over and he's like I'm just in pain. So there was no fixing it for him, it was just worse every time.
Well, this seems to be a natural long-term fix.
That's my goal, is to not have any metal parts in my body and to be able to have whole range of movement and not have my back deteriorate on me.
Read more about our chiropractor in Vancouver, WA Reviews.