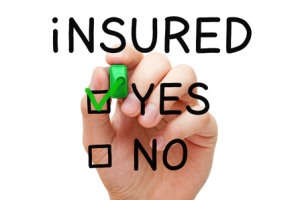 Providence Healthcare is one of the many insurances we accept here at Zenaptic Chiropractic.
For a free consultation give us a call (360) 260-6903.
---
PROVIDENCE HEALTHCARE CHIROPRACTIC FAQ
Do You Have Providers In Network With Providence Health Plan?
Yes, we do.
Do I Need A Referral From My Primary Care Physician?
Some Providence policies do require a referral from your primary care physician. However, there are others that do not so we would want to check your specific policy to find out if you would need one at our office and we would be happy to do that.
How Long Does It Take For Benefits To Be Paid?
It takes the insurance companies roughly 30 days to process claims so we do typically see payment within 45 days.
What Will My Co-Pay Be?
Your copay with Providence does vary depending on policy so co-pays and coinsurance would be something that we would have to check specifically for your policy.
Is Massage Covered?
Massage therapy can be a covered benefit but again it would depend on your specific policy. We do have providers at our office who are contracted with Providence so we'd be happy to see if you have the benefit.
What If I have Others Questions About Providence?
If you have any further questions regarding your insurance or any concerns please contact our office and we'd be happy to help you.
---
MORE INFORMATION ON PROVIDENCE HEALTHCARE
Providence Health is one of the largest insurers in Washington State, and many of our patients are covered by them. As such, we have a great deal of experience working with them to make sure our patients have adequate coverage for their chiropractic needs.
Providence is a familiar name for residents of Washington. This is not surprising, as the medical group has its headquarters in Renton, Washington. The non-profit organization, formally known as Providence Health & Services, was founded in 1859 by the Sisters of Providence, a community of Roman Catholic sisters, in Montreal, Quebec. Providence is the largest health care system in Washington and has grown into one of the largest employers in the state. The healthcare portion of the company, Providence Health Plan, provides or administers health coverage for more than 375,000 people in the United States.
According to 2016 data from the Washington State Department of Health (https://www.bizjournals.com/seattle/subscriber-only/2017/03/24/hospitals-by-admissions.html), Providence runs the second and third largest hospitals in the state. Their Providence Health Plan Medicare Advantage plans received the highest possible rating of 5 stars from The Centers for Medicare & Medicaid Services (CMS) in 2014. (https://healthplans.providence.org/about-us/awards-and-recognition/)
Since 1997, the Providence Health Plan has served people in Oregon and Washington. Among its members are more than 50,000 Medicare patients and 35,000 Medicaid patients. The company has evolved away from the HMO model and is now oriented towards a PPO model and point of service product. The Providence Health Plan includes a variety of options, including commercial, Medicare, Medicaid, and individual and family plans.
According to their health plan guidelines, Providence offers two options that include chiropractic care. They are the Chiropractic Manipulation and Acupuncture plan (CHA) and the Chiropractic Manipulation and Acupuncture Plus plan (CHA Plus). The former covers what they deem are medically necessary chiropractic and acupuncture services from their in-network licensed providers. Meanwhile, the CHA Plus plan is expanded to include any licensed provider.
Here at Zenaptic, our providers are contracted with Providence. If you have questions about whether your Providence Health Plan covers chiropractic treatments, don't hesitate to schedule a free consultation. We'll go over your plan and figure out the best payment option available to you!