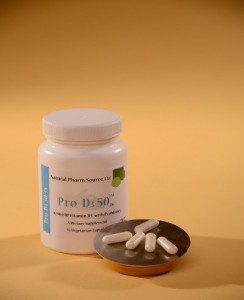 1 for $23
2 for $39
Vitamin D is found in many dietary sources, such as fish, eggs, fortified milk, and cod liver oil. The sun also contributes significantly to the daily production of vitamin D, and as little as 10 minutes of exposure is thought to be enough to prevent deficiencies.
Benefits of Vitamin D include:
Regulates blood pressure
Reduces stress and tension
Relieves body aches and pains by reducing muscle spasms
Reduces respiratory infections
Aids in insulin secretion
Helps fight depression
Helps the intestine absorb nutrients, including calcium and phosphorus
Improves overall skin health by reducing wrinkles, makes skin soft, strong, and smooth
Improves cardiovascular strength by providing a protective lining for the blood vessels
Dr. Troy's Daily Vitamin D Recommendations:
Maintenance dosage-
Adult (and children >100lbs) maintenance ………. 10,000 IU daily.
Children's maintenance: <100lbs………………………. 5,000 IU daily.
At the first symptoms of a cold or flu-
1,000 IU of Vitamin D3 for every pound of body weight daily for 7 days.
Examples:
50 lb.………50,000 IU daily.
100 lb.……..100,000 IU daily.
150 lb.……..150,000 IU daily.
200 lb.……..200,000 IU daily.