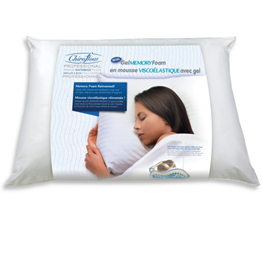 Single price below or buy two pillows and save.
1 pillow – $49 each
2 pillows – $89
The Chiroflow Memory Foam Pillow is completely adjustable by adding or removing water from the base.
The memory foam is infused with cooling gel and specially ventilated to provide cooler comfort than ordinary memory foam pillows.
Item contains 4 pillows (see image below).