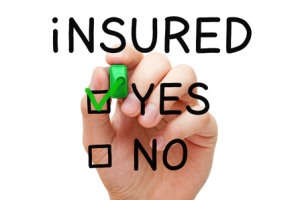 We accept patients with Premera and our doctors are in network with them. Call us with your Premera chiropractic questions today so we can get you back to wellness.
---
Premera Insurance Chiropractic FAQ
Hi, this is Misty with Zenaptic Chiropractic and today I'm going to be answering some of the top questions we get at Zenaptic.
Do You Accept Patients With Premera?
Yes, Dr. Brian is a contracted provider with Premera.
Do I Need A Referral From My Primary Care Physician?
Each policy does vary. Some policies do not require a referral or pre-authorization, whereas, others do. We would definitely be able to check that for you ahead of time.
How Long Does It Take For Benefits To Be Paid?
It takes the insurance 30 days to process claims. typically, we see payment within 45 days.
What Will My Co-Pay Be?
Co-pays and coinsurance do vary depending on policy so we would need to check your specific policy to know what your co-pay or your coinsurance would be.
Is Massage Covered?
Massage is covered on certain policies with Premera. We would be able to check that for you ahead of time and we do have providers at our office who are massage therapists and are in network with Premera.
What If I have Other Questions About Premera?
If you have any further questions regarding your insurance or any concerns please contact our office and we'd be happy to help you.
Premera Chiropractor Video
More Information On Premera Blue Cross
At Zenaptic Chiropractic, we have a great deal of first-hand experience with Premera Blue Cross. That's because Premera is headquartered in Mountlake Terrace right here in Washington State, and many of our patients are covered by their various policies. If you've got questions about whether your Premera policy includes chiropractic visits and specific treatments, we've got answers for you.
Premera Blue Cross has a long history in the state, dating back to its founding in Spokane in 1993. It now operates as a non-profit Blue Cross Blue Shield licensed health insurance provider, offering services to over 2 million patients, with over 3,200 employees. Their network includes over 38,000 doctors, hospitals, and other healthcare providers. While the company flirted with becoming a for-profit organization a few years ago, that proposal has since been dropped.
Premera is the largest health plan in the Pacific Northwest, even though it primarily operates in Washington and Alaska. They tout their innovative programs as being focused on wellness, prevention, disease management, and patient safety. Their various policies cover everything from healthcare and life insurance to vision, dental, disability, and other products and services.
Every plan is different so it's impossible to know what your Premera plan covers without knowing your specific policy. But when it comes to chiropractic care, Premera does have a number of chiropractors in their network and your treatments are likely to be at least partially covered if they are deemed to be medically necessary. The exact amount of your co-pay and which specific treatments, such as spinal manipulations, spinal decompression, therapeutic massages, and x-rays and lab tests, are included will, of course, vary for each individual.
If you are a member of Premera Blue Cross and you want to learn more about what is covered by your policy, we encourage you to schedule a free consultation. Here at Zenaptic Chiropractic and Vancouver Disc Center, we have providers who are contracted with Premera. A friendly member of our medical team will be happy to look over your coverage plan and discuss what your options are for treatment.