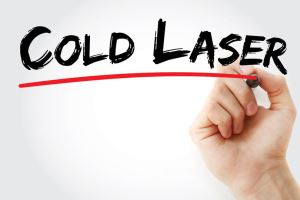 Are you tired of living with chronic pain?  Many individuals who live with chronic pain depend on dangerous prescription and over-the-counter painkillers. However, there is a solution where pain sufferers can find relief naturally and heal faster than traditional methods by using cold laser therapy.
---
What Is Cold Laser Therapy?
It's a technique which uses specific low-level wavelengths to interact with areas of inflammation and provide relief to several ailments. Medical professionals place the laser directly on the location of your pain from anywhere between 30 seconds and several minutes.
What Is It Used For?
Some of the conditions that cold laser therapy treats are spasms, reducing pain, reduces swelling and helps patients increase their range of movement, all without the use of medication. Learn more about how cold laser therapy can help you heal and become free from chronic pain.
Where Can I Learn More?
You can hear Dr. Troy Dreiling talk about cold laser treatment on blogtalkradio.com