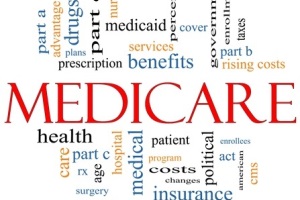 Medicare patients are accepted at Zenaptic Chiropractic in Vancouver, Washington. Our doctor is in network with Medicare.
Schedule an appointment today or call us, so that we can help restore your health!
Schedule a free consultation
Medicare Chiropractic FAQ
Is your doctor in network with Medicare?
Yes, he is!
Do I need to get a referral from my primary care physician for Medicare?
No, you do not need a referral from your primary care physician.
How long does it take for benefits to be paid?
It takes 30 days for insurance to process a claim; if the claim is approved they will issue payment after that, so roughly 45 days on average.
How much of a co-pay will I have to pay with Medicare for Chiropractic?
Co-pays do vary based on the number of regions the doctor is manipulating. Usually, with Medicare you are responsible for 20% of the service fee.
Is massage covered?
Massage therapy is not a covered benefit through Medicare.
More Information On Medicare
It's not surprising that many of the patients we treat at Zenaptic Chiropractic and Vancouver Disc Center have Medicare coverage, especially when you consider that as people age, they are more likely to need the help of an experienced chiropractor to treat their back pain, whether it's a result of arthritis, degenerative disc disease, or some other condition. We often get asked about what treatments are covered by Medicare, and we have a great deal of experience dealing with Medicare patients. 
Medicare is a national health insurance program, mainly for people over the age of 65, although it also covers 9 million younger people. Founded in 1966 as part of the Social Security Administration, it is now overseen by the Centers for Medicaid and Medicare Services. Medicare is paid for by a combination of payroll taxes, premiums paid for by beneficiaries, and general revenue. It is intended to cover medical expenses for Americans who have paid into the Medicare system via their payroll taxes over the course of their lifetime employment. 
In 2015, Medicare provided health insurance for over 55 million people in the United States. Unfortunately, on average, Medicare is only able to cover about half of the healthcare expenses for those enrolled. The remaining costs must come from supplemental insurance, or out of pocket expenses in the form deductibles and co-pays. 
Enrollees in Medicare have two options. They can receive their benefits directly through the original plan, or they have the option to enroll in a private version through an independent insurance company that may offer additional benefits. Which option you have will go a long way to determining what types of chiropractic treatments are covered by Medicare and what additional costs you will have. 
In general, all people who are covered by Part B of Medicare have access to chiropractic services, for manual manipulations of the spine that are deemed medically necessary and that are provided by a qualified chiropractor. 
To learn more about what deductibles or copays might apply, feel free to schedule a free consultation with us. We'll be happy to go over your plan with you and answer all of your Medicare coverage related questions!