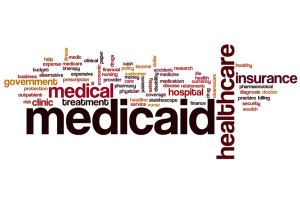 If you have Medicaid, there may be a chiropractic benefit for you.
To get a free consultation and see if you qualify give us a call (360) 260-6903.
Schedule a free consultation
Medicaid Chiropractor Introduction [Video]
---
Transcription
Hey, it' Dr. Troy here. Vancouver, Washington. Home of Zenaptic Chiropractic!
We have amazing doctors in our clinic.  A lot of people ask us "Hey, do you take Medicaid?"
Now many people will have Medicaid, it's a government-run program.  They may have a disability issue or they may be low income, but many times Medicaid and Medicare get combined, and so, therefore, there is a chiropractic benefit if they have Medicare, but Medicaid is running that policy.
So, if somebody does have Medicare that has a Part B benefit to it, then that is something our insurance team can check for you.  Just call our office and schedule a consultation, it's always free.  We can check to see if Medicaid or you do have Medicare Part B, which does have a chiropractic benefit.  There's a restricted fee that they allow us to charge, and usually, Medicare will cover up to 80% of chiropractic spinal adjustments.  That's all they cover.
They don't cover X-rays, they don't cover massage, they don't cover nutrition.  But they do cover chiropractic spinal adjustments.  And we know that if somebody's spine is out of alignment neck, back pain, arm pain.  It could even be causing numbness, tingling, sciatica pain.  These are all conditions chiropractic may be able to help with.
So, the best solution is to call the office, schedule a consultation, bring your Medicaid card.  If you have a Medicare card, great, bring it.  We'll check the benefit and see if you qualify for the insurance benefit.
Be happy to take a look at you!  Call our office:  360-260-6903, our awesome staff will take your call and get you scheduled with one of our doctors to see if we can help you get your health back on track, naturally!
This is Dr. Troy in Vancouver, Washington!
More Information On Medicaid
Medicaid is one of the largest providers of health care services in the United States, and so it is no surprise that we see many patients at Zenaptic Chiropractic and Vancouver Disc Center who rely on Medicaid to cover at least some of their medical expenses. This means we have first hand experience with what is and is not covered, and as such we can answer many of your questions in this regard. 
Medicaid is a joint program between the federal government and the states that provides health care for people with limited income. Although it is often confused with Medicare, these are two different programs, with Medicare being exclusively for people 65 or older. 
Medicaid is in fact the largest single source of health-related funding for low income households in the country, providing free health insurance to 74 million individuals. The program is managed by individual states, and each state determines eligibility requirements, but generally includes low-income adults, their children, and people with certain disabilities. 
In Washington, Medicaid is known as Apple Health. Among its benefits, it offers preventative care programs, including cancer screenings, and treatment for diabetes and high blood pressure, along with behavioral health, immunizations, dental, and pregnancy services. Chiropractic services are generally considered an optional benefit left up to the individual states.
Every state has its own policies regarding chiropractic care, though in general it is limited to services that are provided by a state-licensed chiropractor. Traditional treatments consist of manual manipulations of the spine, as well as x-ray services and other diagnostic methods. It is generally required that your chiropractic treatments be deemed medically necessary to be eligible to be covered by Medicaid.
If you have Medicaid or Apple Health, whether or not chiropractic treatments are covered will depend on your individual policy. We'll be happy to go over with you which services are covered and how much your copay will be. Our goal is to help all of our patients find the best payment options available to them. Contact us today to schedule a free consultation!