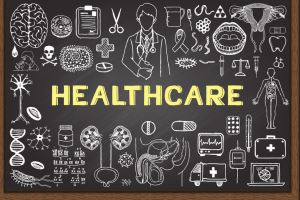 Because of our commitment to providing the best possible patient care and the accomplished skill of our medical professionals, Zenaptic Chiropractic, Disc Centers of America has first-hand experience in handling patients from a wide variety of Vancouver area health insurers. This includes members of the LifeWise Healthplan of Washington. If you have questions about whether your LifeWise policy includes chiropractic care, we'll be happy to help.
---
LifeWise Health Plan of Washington, founded in 2002, is a subsidiary of Premera Blue Cross. LifeWise is committed to being more than just an insurance provider but also strives to provide its members with the support they need to make healthy life decisions. The LifeWise network is also available in Alaska and Oregon and offers coverage for health, life, vision, dental, stop-loss, disability, and workforce wellness programs.
Premera Blue Cross itself has a deep relationship with the state, having been founded in Spokane in 1993. As a non-profit Blue Cross Blue Shield licensed health insurance provider, the company offers coverage to over 2.2 million members and boasts more than 3,200 employees. The Premera network is comprised of over 38,000 doctors, hospitals, and other healthcare providers.
Our experience has taught us that every plan is unique. The only way to know what chiropractic treatments your LifeWise plan includes is to examine your specific policy. When it comes to chiropractic care, your medical costs will depend on whether you visit an in-network doctor, how much is billed, and the coverage for your specific plan. In general, the treatments will need to be deemed medically necessary as well. Particular treatments, such as spinal manipulations, spinal decompression, therapeutic massages, and x-rays and lab tests, will vary for each individual.
We encourage any member of the LifeWise Healthplan to schedule a free consultation. We will look at your situation, assess what treatments options are available to you, and work to make sure that you have the best, most affordable treatment possible. A friendly member of our medical staff will be happy to meet with you and discuss how to get you started down the road to recovery.