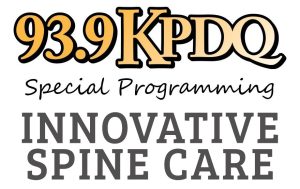 Mike Lee:
Welcome to Innovative Spine Care with Dr. Troy on 93.9 KPDQ, with Mike Lee.
We have special guest expert Dr. Troy M. Dreiling, Dr of Chiropractic who also serves as vice president of the International Disc Education Association. He earned a masterclass certificate on non-surgical spinal decompression, and he is triple certified in it.
Disc Centers of America, Vancouver is located at 3021 NE 72nd Drive, #15 in Vancouver, Washington. That's just south of Fourth Plain Boulevard, and you can give them a call at 360-727-0787 and even chat live with an expert from Vancouver Disc Center on the website at VancouverDiscCenter.com.
Well, Dr. Troy, thanks so much for taking time out of your busy schedule to help us live more comfortable, healthy lives. And the topic you came up with is very interesting to me, which is Jelly Donuts, Tire Pressure, and the health of your spinal cushions.
I know you've been specializing in Disc health for more than 28 years, so can you tell our listeners how you got involved in Disc health in the first place?
Dr. Troy:
Yeah, you know, my story is quite interesting, and you know, when I was 12 years old… by the way, Mike, good to be on the show with you today! I'm so excited. I forgot to say hi to you.
Anyway, when I was 12 years old, I actually fell off a three-wheeler and I couldn't stand up straight because my back hurt so bad, and it knocked the wind out of me. That was the first time I ever had that happen to me. So that started my journey into back injury and disc and spine issues. And when I was in high school, I was playing football and I hurt my shoulder. So I went to a spine doctor, and he fixed me up. And then, when I was in college, I was actually going to be a pharmacist – thank goodness for out-of-state tuition.
Dr. Troy:
I didn't go to pharmacy school. Instead, I ended up going to Eastern Washington University where I thought what I experienced treatment-wise in the past, was actually physical therapy. Well, I injured my low back lifting weights in college. And I went to a chiropractor in Chiney he started talking to me about what he did, and I realized "That's what I want to do".
So that's started my journey onto this thing of taking care of people's spines. But about 10 years ago, I was lifting my daughter. As I placed her on the toilet my back just locked up on me. I couldn't stand up, I couldn't even get off the floor, it was so bad. I finally found somebody who did non-surgical spinal decompression and he said, "You know, you need to get an MRI". And I was like, "You know, I don't need an MRI, just do your thing".
Dr. Troy:
And he said, "No, we really need to take a look and see what's going on". And so we did. I found out I had three disc protrusions or herniations, and I had two tears in the disc in my lower back that were causing the pain.
So that's been my journey. And then I started studying disc issues because I really liked the equipment that he had used on me, and I was like, "I'm going to buy one of these for myself", one of these machines that do non-surgical spinal decompression. From there the rest is history.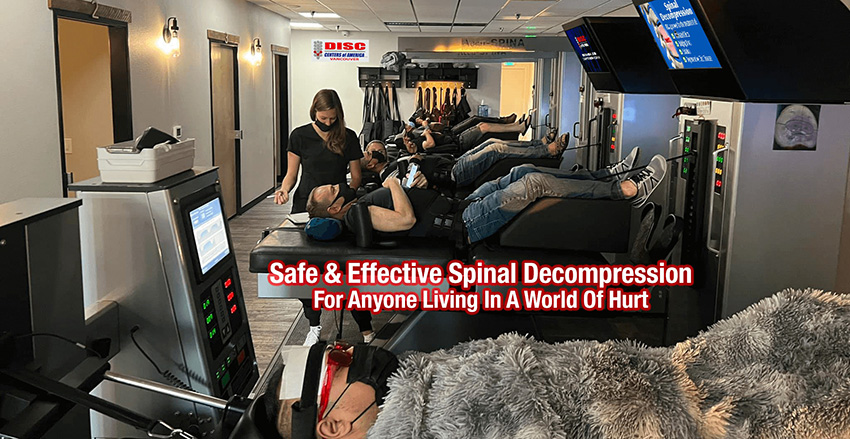 Now we have six decompression units and we're looking at adding more. And the results that we've seen have just been amazing, even for me personally. And the success stories we see in our office, are just amazing to me. It's a miracle, you know – it's a godsend that we can help people alleviate pain without, you know, invasive surgeries or long-term medication use. So, it's just been a blessing. It's such a fun ride to see people get well.
Mike Lee:
I'm so glad to hear that, Dr. Troy. So I heard you mention that the spinal discs are like jelly donuts and similar to car tires. So could you explain what this means to our audience today?
Dr. Troy:
Yeah – you know, I'm a visual type of person. If you come into my office, you'll see we have visuals (info posters) everywhere. I like to teach visually. If you look at a disc, the cushions in between your spine, you will find that you have 23 of them. These are like shock absorbers on your car, but they look like jelly donuts because the inside of the donut, you know, is that gooey part, and the outside is the wheat flour and all that. And the inside is called a nucleus. It almost is like one of those little packs of gum that have a little jelly-filled center. And so, if you put enough pressure on that disc, either short-term or long-term, that jelly will start to bulge out the side of the donut. And that's very similar to what happens to a disc.
Dr. Troy:
If it's been traumatized or injured or compressed long enough that disc material will start to bulge out or leak or even, even completely sequester. And this can be very, very painful and debilitating to people. And I always say it's kinda like when we treat that, it is like taking a flat tire and putting air back into it so it gives the car a better ride.
You don't fill all the pots in the potholes in the road, you take care of the tire. It is the same thing when you decompress the spine; you are literally putting air back in, but it's not air, it's actually water. You're literally putting water back into the disc to help take the pressure off the spinal cord, and reduce the tension on the nerve roots.
And this usually is what it takes to get people feeling better if they've got disc-related disorders. So that's why I say it's like a jelly donut similar to a car tire. Almost everybody can kind of relate to those things.
Mike Lee:
Well, that's for sure. Dr. Troy, what are the everyday activities that we do that increase our disc pressure, and why cans affect our health and our quality of life?
Dr. Troy:
That is a good question. You know, there's a study done recently and they were using rats and they were studying their discs. And they found that if you had compressed a disc for 28 days, you put compression or down gravity on a disc for 28 days, you would see degenerative changes in that disc.
And so things like what we do all day long, we sit, you know, then we stand and then we bend, and then we twist and we lift. These are all things that put pressure on the disc and you know, we're dealing with gravity, so that's compressing us all day long. And if you're not being proactive for the disc health of your spine, our national motto at DISC Centers of America, is all roads lead to the disc and so means they all lead to a disc problem.
Dr. Troy:
So any one of these activities like getting in and out of the car, lifting, bending, sweeping, vacuuming, you know, they say 80% of Americans have back pain at any given time and it's a billion-dollar a-year industry for treatment.
These are some of the things that can literally affect the way that our spine works and functions. And over time it's going to break down, you know, as we age our body breaks down, but there are things we can do to intervene to slow the progression of disc degeneration, to stop it, and in some cases reverse it.
Mike Lee:
Dr. Troy, you are a humble, lifelong learner and many of our listeners already know that you hold four national certifications in non-surgical spinal decompression as well as two masterclass certificates in spinal decompression therapy. Could you please explain the positive benefits of using spinal decompression therapy?
Dr. Troy:
You know, when I first got into spinal decompression, I practiced just traditional chiropractic only and that was my biggest question: how do you become a disc specialist you know, specializing in the disc to really help these people?
Because I now look back at my career and there were so many people that had disc disorders and I thought we could help them with traditional care. But I found out that many of those patients, you know, would leave my practice, and then get injections and potentially have surgeries.
So when I started studying this, one of the big things that stuck out in my mind and the research was showing that when you do spinal decompression, it helps to drop the disc pressure. And the longer you put pressure on the disc or the jelly donut or your tire, you know, eventually, something's gonna give, something's gonna blow out, something's gonna wear out.
Dr. Troy:
So number one, spinal decompression helps drop the disc pressure, and bring water back into the disc. It helps increase segmental ranges of motion of the spine. That means individual movement of the different segments of the spine. At each spinal level, you have three joints – except in the upper neck you have a disc, which is, I call it the big wheel in the front. And you have two little wheels called the facets in the back.
Any of those joints can lose function. When that happens, it leads to tightness, stiffness, and lack of range of motion. Increasing spinal segmental movement – one of the big things that decompression does – reduces muscle tension. It takes the pressure off the nerve that lets the brain go, "Hey, I don't have to splint this area via muscle tension. I can relax!". So we see a lot of people, you know, when we treat them, they'll fall asleep on the table, because they just feel so relaxed.
Dr. Troy:
The other thing it does is it reboots the nerve system because you have sensory input into the brain and then you have motor output out from the brain to the body, muscles, and organs. So you have this motor input and you have another feedback loop sensory. What spinal decompression does, is help to reboot the nerve fibers.
You have different types of sensory fibers that go into the brain. One of them is pain. And when people are in pain, it drowns out other senses. The other fibers message things like light touch, vibration, and the ability to sense hot or cold.
And so when you start doing spinal decompression, it actually stimulates sensory nerves. The reflex, the vibration nerves, the hot and cold sensory nerves, the light touch sensory nerves. So it helps to drown out the pain signals and gets the nerve system back and balance.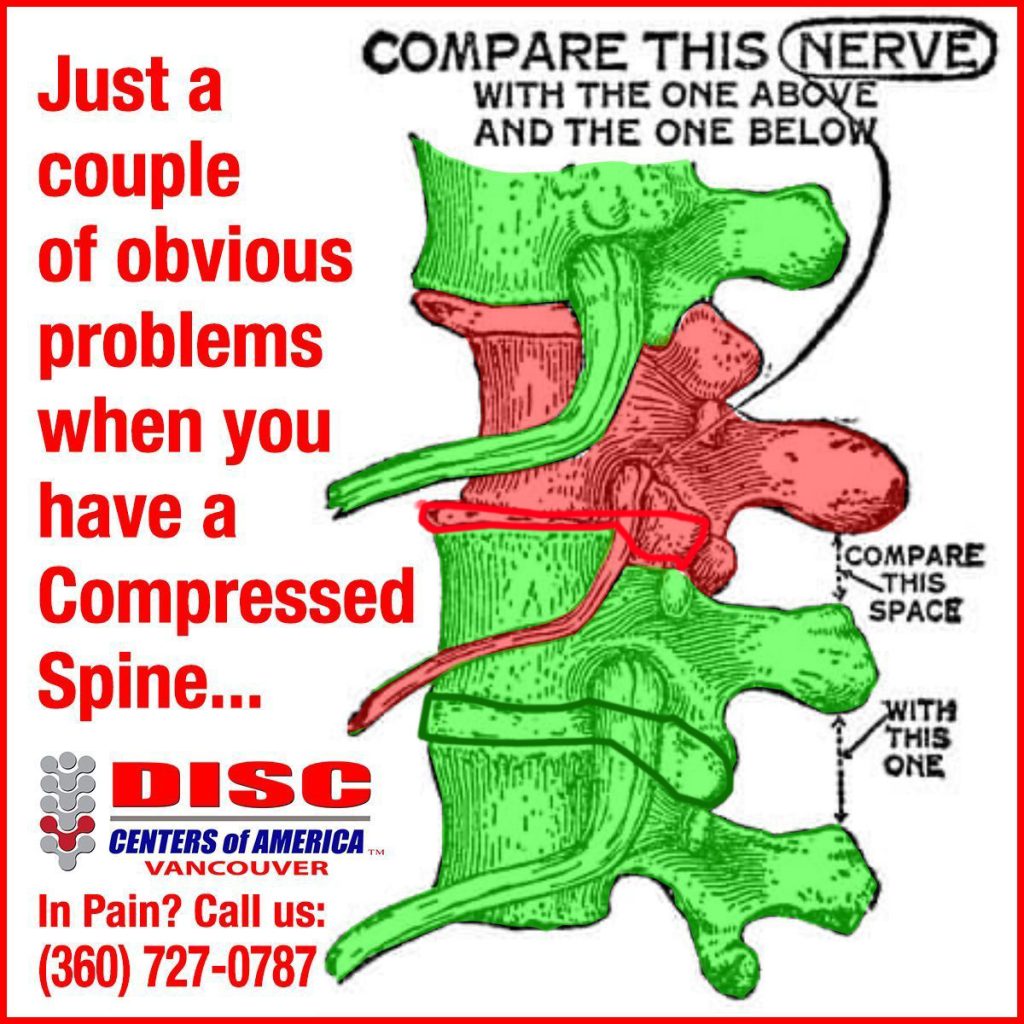 That's why I say it helps to reboot the nerves. And one of the other big culprits it helps with is it helps to reduce of inflammation in the joints. It helps to reduce inflammation in the discs. And when you reduce inflammation, people feel better. You know, there is tons of information out there on inflammation in the body, and people are doing keto to drop inflammation, for example, but spinal decompression actually does that very gently, and very effectively. And it's amazing to see people get well when you start incorporating this into their, into their spinal health.
Mike Lee:
That has to be very satisfying for you. Dr. Troy, Dr. Troy, and many of the people who have come to see for help with their spine-related conditions did so because of the cases they specifically heard you discuss right here on Innovative Spine Care. What types of cases have you helped out with lately?
Dr. Troy:
You know, there have been a couple of big ones where people see improvement with back pain, chronic back pain, sciatica, numbness and tingling in their legs, weakness, and even people with foot drop.
We also see people with headaches, chronic neck pain, arm pain, carpal tunnel pain, and shoulder pain. We are even seeing some good success now with people who have chronic knee pain. I always like to share, a couple of testimonials with you and give you a couple of case studies of recent patients.
Here's one that really kind of sticks out in my mind because I always ask my team, "Who's getting results? Can you share the stories?". So, one gal came in, her mid-forties. She was actually referred by her husband who we had helped with spinal decompression. She was a fit individual.
Dr. Troy:
She exercised pretty moderately, to extreme and she'd been suffering from chronic low back pain for five years. She said it started when she was bowling. So there's one of those activities that increase pressure on the discs. Her worst pain was a 6 out of 10. She reported it was getting worse when she showed up at the clinic.
She had low back hurt when she moved when she sat when she lifted, when she bent and when she laid down. And the only thing that gave her relief was icing, walking, and standing. And Mike, these are all signs that it's a disc-related problem. If they're relieved by sitting, and by not walking, that's a different kind of situation going on and we can help those people too. But this was clearly a disc issue. Her orthopedic test that we did, and her exam, indicated disc-related issues.
Dr. Troy:
We took some x-rays of her. We found that she had a 30% loss of the height of the disc in her lower spine. And that's significant because that is going to create nerve root compression. And we started her on a regimen of spinal decompression therapy with laser therapy.
We gave her a back brace to help support her at times of stress and usage. We also prescribed her ice therapy and then we also prescribed a supplement that we talked about on a previous show called DISCETTE meaning active treatment. This is a product that is designed to help knock down systemic inflammation in the body. It also helps the disc to absorb nine times more water. And so with that combination – decompression therapy over two weeks – she had two weeks of care, and she was 30% better with her back pain. And that's where we are at with her right now. She's 30% improved in two weeks. And I always say chances are, that in two weeks you're going to feel significantly better with spinal decompression.
Mike Lee:
Just two weeks, Dr. Troy? That's wonderful!
Dr. Troy:
Yeah, it's been amazing.
Mike Lee:
If someone is listening today, who is suffering, what types of issues might you be able to help out our listeners with?
Dr. Troy:
Yeah, so patients who have been told they have a bulging disc, or they have a disc tear or they have spinal stenosis, they've lost disc height, they've lost fluid in their disc, some of them call it black disc. They've got chronic neck pain, chronic back pain, they've got ridiculous type symptoms, meaning they may have pain in their upper leg, their lower leg, and even in their foot. Numbness, tingling, burning weakness. These are all signs that it could be a disc disorder in the neck.
You might see chronic headaches, you might see chronic neck pain, shoulder pain arm, upper arm, lower arm, and even numbness, and tingling radiating into the hand. And sometimes you'll see it, it'll be on the thumb and the pointer finger. Sometimes it'll be just the middle finger. Sometimes it'll be the pinky and ring finger and that indicates it's a certain nerve root.
Dr. Troy:
Sometimes it's going to be the whole hand too. But these are types of conditions that we've seen great success with. And you know, I always tell people if you've had a recent MRI, bring it to us. I always like to look at the images you know, because there are so many opinions out there.
I always like to do my own workup (review) and see what's out there. One lady recently had been to nine different providers and they all said everything's fine, everything looks good. We took a look at her MRI just to be sure. It turns out she had a bulging disc in her lower back and that was the pain generator.
And her biggest question was, "Why did nobody tell me about this?". Because they didn't know about it. The ones that say "we don't know about it", just don't tell the patient because they don't understand. But we do get a lot of referrals from other healthcare providers, who, once they understand what we're doing, go with the conservative approach so that we can help people avoid the injections and the potential invasive procedures (surgeries) that have potential side effects. And so, if we can do it, our approach is to treat people conservatively and get the best results possible.
Mike Lee:
Thank you Dr. Troy – this has been extremely informative.
For our listeners, the next five callers at 360-727-0455 will get an opportunity to come into Vancouver Disc Center for just $29, and get a spinal decompression screening, including a review of your existing MRI or other spine imaging. A review of your current health state to determine if you are a qualified candidate for their cutting-edge technologies, offered us $29. If you call now and pay via check or with a credit card to reserve your spot.
Call 360-727-0455 to schedule if you are suffering from herniated discs, sciatica, low back pain, spinal stenosis, neck pain, numbness, or tingling in your hands. Or if you know someone who is call 360-727-0455 or you can even chat live with them on the website, vancouverdisccenter.com. That's vancouverdisccenter.com. Dr. Troy, thanks so much for improving our lives.
Dr. Troy:
Thank you, Michael, good to be on the show today.
Mike Lee:
And thank you for joining us on Innovative Spine Care with Dr. Troy on 93.9 KPDQ
Radio Announcer:
Disc Centers of America. Just one call to us can change your life.