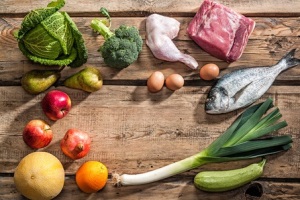 Essante greens is a great whole food supplement to add to your diet. It can be purchased in powder form, making it easy to mix with your water every day. It helps increase your energy, boost your metabolism and more!
---
Transcription
Dr. Troy here, Zenaptic Chiropractic.
I want to show you how to make an amazing alkalizing drink that will hydrate and refresh you. It's a whole food supplement made from over twenty different green products like broccoli, alfalfa and cucumber; very alkalizing and very amazing.
I drink two to three of these a day. You will notice a huge change in your energy when you drink these. I start with 32 oz of water and fill it up with about halfway with ice. I like it cold. Take the essante greens and add one to two scoops, I usually do a scoop and a half; put it right on top. I like to sweeten it up with some Stevia, it won't spike your insulin and it tastes really good. I get them from Trader Joe's, it's a great product.
Straight Stevia doesn't have any mixtures in it. You could put lemon in it if you choose, screw the lid on and shake it up. My daughter used to say shake your bah bah when she was little; my kids drink this .
It's a great awesome refreshing drink. Drink a couple of these a day and you will notice a huge change in your energy. It helps with your metabolism, weight loss, whatever your goals are.
This is Dr Troy showing you how to stay healthy and take charge of your health.