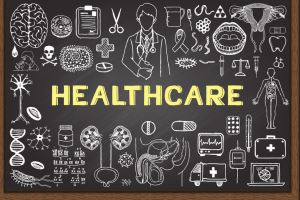 As a trusted Vancouver Chiropractor, Zenaptic Chiropractic, Disc Centers of America sees patients from all walks of life with a variety of insurance plans, including folks who belong to Healthcare Management Administrators. That means we have first hand experience working with patients to answer their questions about what treatments are and are not covered by their plan and spelling out their best care options.
---
Healthcare Management Administrators, headquartered in Bellevue, Washington, is one of the country's largest third-party healthcare benefits administrators. HMA was founded in 1986 and now has offices throughout the Pacific Northwest and Utah. The company touts itself as a pioneer in the self-funded healthcare benefits field. Its products, services, and industry expertise help employers take control of their healthcare plans, allowing them to achieve cost containment while offering positive member experiences.
As the company is primarily located in Washington, it's no wonder we see a lot of patients that are covered by Healthcare Management Administrators. Steve Suter, President and CEO of HMA, says, "The need to lower healthcare costs for employers has never been more important. We'll continue to find innovative ways to do that through member experiences that cut the confusion out of benefit plans and create better and more proactive healthcare consumers."
Among its many options, HMA members have access to their CHP CAMaffinity Program, which offers a 20% discount on complementary and alternative medicine (CAM). In addition to chiropractic care, this includes acupuncture, massage therapy, and naturopathic medicine. Of course, if it's been determined that your treatment is medically necessary, it's likely to be covered in part of full, depending on your policy.
The only way we can definitively determine what treatments are covered by your HMA plan is to look at your specific policy. That's why we encourage all of our prospective patients to schedule a free consultation, so that we can evaluate your condition and determine what your options are based on your coverage. At Zenaptic, we are committed to helping every patient receive the best possible chiropractic care.