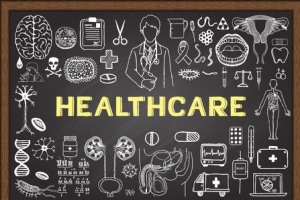 Health Net is one of the many insurances we accept here at Zenaptic Chiropractic.
For a free consultation give us a call (360) 260-6903.
---
Health Net Chiropractic FAQ
Do You Have Providers In Network With Health Net?
Yes, we do.
Do I Need A Referral From My Primary Care Physician?
Some with Health Net you will need a referral from your primary care physician. However, each policy does vary so we would want to check that ahead of time for you.
How Long Does It Take For Benefits To Be Paid?
It takes Health Net approximately 30 days to process a claim once it has been submitted so we do typically see payment within 45 days.
What Will My Co-Pay Be?
Co-pays do vary depending on policy so we would want to check your specific policy to see what your benefit will be.
What Kind Of Patients Typically Have Health Net?
A lot of times in our office we do have patients who have Health Net as a Medicare replacement or supplement plan.
What If I have Others Questions About Health Net?
If you have any additional questions regarding Health Net please call our office at (360) 260-6903 and I'd be happy to answer any questions that you might have.
---
More Information On Health Net
As one of the largest health insurance providers in the United States, Health Net is a company that we have a lot of experience dealing with at Zenaptic Chiropractic. As such, we are well equipped to answer your coverage questions when it comes to Health Net.
Following its acquisition by Centene for 6.8 billion dollars in 1996, Health Net joined one of the largest health insurers in the country. The conglomerate currently ranks #66 on the Fortune 500. It provides health benefits to over 5.9 million individuals, while also offering healthcare products that are related to prescription drugs and health care coordination for multi-region employers, including in the Washington and Oregon area.
The company has a specific subsidiary for the Oregon and Washington markets, called Health Net Medicare Advantage for Oregon and Washington. The program is funded by payroll taxes, as well as payroll taxes paid by employers. Depending on a patient's Medicare coverage, they may need to pay a monthly premium to offset some of the costs. (https://or.healthnetadvantage.com/becoming-member/faqs.html)
Health Net offers a variety of supplement programs that cover additional forms of treatment, such as dental and vision. One of those supplements is Health Net Chiropractic Services. This program allows patients to obtain care from any participating chiropractor in their directory. You won't even need a referral from your primary care physician once you're enrolled.
While the specifics of your plan may vary, in most cases, those who have the Health Net Chiropractic Services plan will have some sort of office visit copay. This will include x-rays and lab tests, as well as an annual chiropractic appliance allowance. This allowance goes towards the purchase of necessary chiropractic devices and tools, such as thoracic and lumbar supports, cervical collars, neck pillows, heel lifts, ice packs, orthotics, rib belts, and home traction units. (https://www.healthnet.com/portal/shopping/content/iwc/shopping/groups/small/supplemental_coverage/index.action)
Here at Zenaptic Chiropractic, our providers are contracted with Health Net. If you have a Health Net plan and have questions pertaining to what is and what is not covered by your chiropractic plan, please schedule a free consultation. One of our friendly and experienced medical technicians will be happy to go over your coverage plan and advise you on the best payment options available to you!