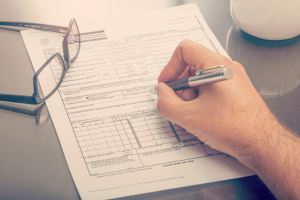 At Zenaptic Chiropractic, Disc Centers of America our patients are served by a variety of different health care providers, each with their own set of regulations regarding chiropractic coverage. Our friendly and experienced medical professionals are committed to working with patients to ensure they receive the best possible treatment options. This includes members of the Harrison Trust Health and Welfare plan.
---
Harrison Trust Health and Welfare is the health benefits plan provided to union members of the IBEW Local 48, comprised of journeyman and apprentice electricians in and around Vancouver, Washington, and Portland, Oregon. In addition to the Harrison Trust, the union offers a number of services and benefits to its members, including the Edison Pension Trust, life insurance, scholarship opportunities, training, and social gatherings.
The Board of Trustees of Harrison Trust offers three different medical plans, overseen by Providence Health Plan, Kaiser Permanente, or the Trust Plan. Knowing which plan you are covered by goes a long way to determine your specific benefits, as each provider offers different coverage alternatives, including for chiropractic options.
In order to qualify for the Harrison Trust Health and Welfare plan, you need to have worked enough for your employer to have contributed the minimum amount to your current account balance. Once you cross this threshold, you'll be eligible for coverage within 90 days. Thanks to your employer contributions, most workers only need to work 44 works each year to earn 12 months of coverage.
As for chiropractic care with Harrison Trust, the specifics will depend on which of the three plans you belong to. Chiropractic manipulation is covered for 80% of costs by the Trust Plan for in-network providers, and 60% of costs for out of network providers. You are limited to 26 visits per year. Alternatively, it will only be covered when authorized by a Kaiser referral and not at all with Providence (except for service discounts with participating providers) if you are on one of the other available Harrison Trust plans.
If you are a patient covered by Harrison Trust, you can schedule a free consultation where we can consult your specific plan and evaluate the treatments available to you.