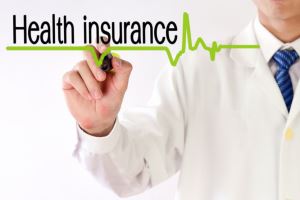 With so many insurance providers to choose from in the State of Washington, we're used to working with patients from many different plans, each with its own set of rules and guidelines. That's why at Zenaptric Chiropractic, Disc Centers of America we're committed to cooperating with our patients and their insurers to determine the best possible treatment options. This includes members of Great-West Healthcare.
---
Prior to its acquisition by Cigna, Great-West Healthcare had approximately 3,750 employees and covered 2.2 million patients throughout the United States. That includes 1.5 million medical members in its employer segments. The company has its headquarters in Denver, Colorado, and its national health care network comprises 4,275 hospitals, with more than 575,000 physicians and other providers, including chiropractors.
One of the biggest obstacles that many of our patients encounter when trying to decipher their health coverage has to do with the tremendous consolidation going on in the industry. Case in point, Cigna, one of the large health care conglomerates in the United States, acquired Great-West Healthcare from Great-West Life & Annuity for 1.5 billion dollars in cash, plus 400 million in additional capital.
The new subsidiary of Cigna is now known as the GWH-Cigna Network. Currently, many elements of GWH-Cigna are still handled separately from the parent company. That includes claims addresses, electronic data interchange (EDI) payer identification numbers, and participant benefits and programs.
When it comes to chiropractic care, the specifics of your plan can vary, but in general GWH-Cigna will cover what it deems are medically necessary chiropractic manipulations, including therapeutic exercise, when certain conditions are met, such as the treatment being part of a prescribed program.
 If you are a patient covered by Great-West Healthcare, we encourage you to schedule a free consultation so that we can go over your specific plan and evaluate the treatments available to you. We'll be happy to answer all your questions and determine your best payment options!