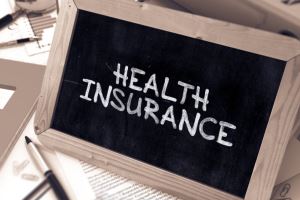 We understand how difficult it is dealing with health care providers such as First Health Network. That's because every day at Zenaptic Chiropractic, Disc Centers of America we deal with patients on a variety of health plans who struggle to understand what is and is not covered by their particular policy. We're happy to work with our patients to figure out the best possible treatment plans afforded them under their policy.
---
Headquartered in Downer's Grove, Illinois, the First Health Network offers a national choice for Preferred Provider Organization (PPO) network solutions. It works with employers, third-party administrators, and insurance carriers to provide group health plans in Washington and other states.
In conjunction with Cofinity, First Health provides national PPO network access, along with other programs, in order to help manage the costs of employee benefit plans. At the time of this writing, First Health serves over 350 payer clients, representing more than 5.5 million patients.
Many people can get confused because First Health was bought out by Coventry Health Care in 2004 for 1.8 billion dollars. In turn, Coventry was purchased by Aetna in 2013 for 5.7 billion dollars. That means that the First Health Network is now a subsidiary of one of the largest healthcare providers in the world. Naturally, many patients grew concerned about what the acquisition would mean for their chiropractic coverage.
When it comes to chiropractic care, every policy is different and so it's impossible to know whether your treatments will be covered without looking at your particular plan. But in general, chiropractic coverage, including such treatments as spinal manipulations, spinal rehab, therapeutic massages, and diagnostic x-rays, is available when it's medically necessary and conducted by an in-network practitioner. Your specific copay or deductible will vary.
If you are a member of the First Health Network, we can help you understand your policy and determine what treatments are available to you, so you can get started down the road to wellness. Schedule a free consultation today to learn more.