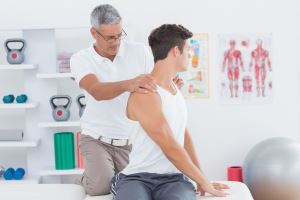 With Portland just to the south of Vancouver, at Zenaptic Chiropractic, Disc Centers of America we see plenty of patients from our neighbor city. This includes city employees, some of whom may reside in or around Vancouver. We get plenty of questions about what chiropractic treatments are covered by the City of Portland health plan, and as such, we are able to answer many coverage-related questions.
---
ODS stands for Oregon Dental Society, and it was formerly a dental insurance plan founded in 1955. It gradually expanded to provide medical insurance in Oregon, Washington, and Alaska, and as such, they rebranded to Moda in 2013. The company has nearly 1,400 employees and brings in 1.7 billion in revenue.
Many of their plans are still referred to by their old names, and this includes their partnership with the city of Portland. The ODS City Select Complementary Health Plan is Moda coverage for Portland city employees and their families in order to protect them in the case of illness and injury and to improve their overall health.
Moda offers CityCore and CityNet members a broad suite of support tools and resources that help them manage their healthcare with a stated goal of improving their quality of life. The core of their services are the Healthy Foundations and City Strong health and wellness programs, which provide a number of benefits that are meant to improve overall health and fitness and prevent illness rather than treat it. 
When it comes to chiropractic care from the ODS City Select plan, your individual policy will have specific guidelines. Before we can answer your questions, we'll need to know exactly which plan you are on. Typically, Moda will cover chiropractic services when it is deemed medically necessary and when it is administered by a legally qualified chiropractic physician. 
At Zenaptic Chiropractic, our trained medical professionals make it their priority to provide the best possible treatment information. Feel free to contact us today to schedule a free consultation and determine what payment options are available to you!