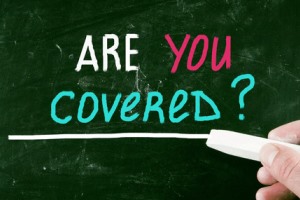 We accept patients with Cigna and our doctors are in network with them. Call us with your Cigna chiropractic questions today so we can get you back to wellness.
---
Cigna Insurance Chiropractic FAQ
Hi, my name is Misty and I'm with Zenaptic Chiropractic. Today we're going to be talking about Cigna.
Are Your Providers In Network With Cigna Insurance?
Yes, they are.
Do I Need A Referral From My Primary Care Physician?
Some signal policies do require that you have a referral from your primary care physician. However, each policy is different and we'd be happy to check your policy beforehand.
How Long Does It Take For Benefits To Be Paid?
It does take the insurance companies 30 days to process claims. Typically, from Cigna we see payment within 45 days.
What Will My Co-Pay Be?
Co-pays and coinsurance do vary depending on your policy. We would be happy to check that for you ahead of time.
Is Massage Covered?
We do have providers who are in network with Cigna for massage therapy. However, we need to check your policy to find out if your specific policy covers massage therapy.
What If I Have Other Questions About Cigna?
If you have any further questions regarding your insurance or any concerns please contact our office and we'd be happy to help you.
Cigna Chiropractor FAQ Video
More Information On Cigna Health Group
Cigna Health Group is a prominent healthcare provider in the State of Washington. That means we have a good number of patients covered by Cigna and we are familiar with their coverage options and how they relate to chiropractic care.
Cigna is a global health services company that covers 95 million patients and has more than 40,000 employees worldwide. Their expansive network is intended to improve customer health, well being, and security through preventive care techniques. The 225-year-old company has headquarters in both Bloomfield, Connecticut, and Philadelphia, Pennsylvania. Its insurance subsidiaries offer medical, dental, disability, life, and accident insurance, the majority of which are provided through employers and other groups, such as governmental and non-governmental organizations, unions, and industry associations.
According to the National Association of Insurance Commissioners (NAIC), Cigna is the seventh largest insurance company in the United States by market share The Better Business Bureau has rated their insurance plans relatively well, giving them 3.7 out of 5 stars. They were assessed on a number of criteria, including licensing, any government actions against the company, customer complains, etc.
Because Cigna partners with companies and organizations to provide their workforces with health insurance, one of their primary objectives is to use preventative and rehabilitative care to keep their customer's employees healthy and productive. They are committed to creating meaningful change in the way healthcare systems operate, shifting from a cost-based care model to one that is value-based.
Individual plans differ, but Cigna plans generally have a provision for chiropractic treatment. These treatments will usually involve spinal manipulation. According to their website, "The goal of chiropractic treatment is to increase movement in the joint and relax the muscles." Coverage may also include:
Heat or ice treatment
Corsets or braces
Ultrasounds
Strength and conditioning exercises
Relaxation therapy
X-rays
Your particular policy may differ from the above. To learn more about what is included in your Cigna Health Group plan, please call us today to schedule a free consultation. At Zenaptic Chiropractic and Vancouver Disc Center, we have providers who are contracted with Cigna. We are we are committed to working with patients to make all necessary chiropractic care as affordable as possible.