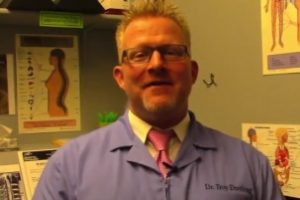 Our chiropractic office is open on Saturdays. Please call ahead to see if we can get you in, otherwise, we will do our best to schedule you as quickly as possible!
See below for common questions regarding our Saturday hours.
For a free consultation at Zenaptic Chiropractic call (360) 260-6903
---
Video Transcription
Hello, it's Dr. Troy here, the Vancouver chiropractor.
I want to talk to you about being open on Saturdays.
A lot of people, a lot of chiropractors are not open on Saturdays. We are, we are here six days a week.
We've got busy lives and sometimes you'll need to get in on a Saturday. You wake up, pain isn't always limited to Saturdays or Sundays or during the week. So, that's why we're here six days.
On Saturday morning we see patients, typically we see our regular patients on Saturdays but sometimes we will process new patients if you get up early enough and call us. Most of the time we'll see patients during the week, especially new people and then we can work them in for adjustments on Saturdays if that's what's needed.
So you know it's a great opportunity. Most of the doctors in Vancouver, Washington, I've seen their schedules and they're not open on Saturday. If you are looking for a Saturday chiropractor, we're here to serve you.
This is Dr. Troy, free consultation always. So come check us out and let's see if chiropractic is right for you and our office fits what you need for your healthcare goals.
You can call us at (360) 260-6903.