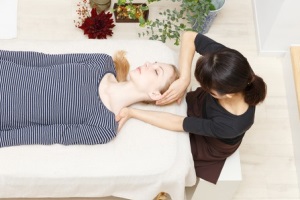 Vancouver, Washington chiropractor Dr. Troy Dreiling shares on the methods of a wellness approach towards health. By shifting your thinking to an inside-out approach many conditions such as fibromyalgia, arthritis, high blood pressure, multiple sclerosis, back pain, sciatica, and much more can be helped.
---
 Transcription
When you look at healthcare today in America it's an outside-in approach. So we look at the outside of the body and we put something in it to try and shift it. This is versus looking to the inside saying what can we do to the inside to get it healthier. That's what chiropractic is to me, how can we get this thing healthier?
Who is responsible for your health? You are. Not me, not Kaiser. I'm not picking on Kaiser. Not Blue Cross, they're not responsible, medicare is not responsible. You're responsible for your health. I have people come in and say, if my insurance doesn't cover it, I'm not doing it. Not the best attitude to have to create as abundant health as possible. You're responsible for your health.
When your body gets out of balance symptoms can show up. Things like diabetes, that's just the body being out of balance. High blood sugar, that's diabetes basically; the sugar gets too high and then the body gets out of balance, it can't handle it. High blood pressure, the body is out of balance; neuropathy, same thing. Arthritis, headaches, constipation, acid reflux; it's just the body being out of balance. There's a lot more than that; just remember a symptom is, why am I out of balance and how do I get back in balance?
Let's talk about neuropathy. Neuropathy means damage to the peripheral nervous system; that means the nerves that come off the spinal cord, the peripheral nerves. The most vulnerable area of the peripheral nerve is right where the nerve comes off the spinal cord. That is the most delicate area of the peripheral nerve. When you put the weight of a dime on the nerve root, where it comes off the spinal cord, it will block that nerve anywhere from forty to sixty percent. They have studies on it. So, the weight of a dime, that's about how much pressure you could put on your eyeball comfortably. That's all it takes to block the energy through a nerve forty to sixty percent. Pure and simple that's mechanical stress on the nerve.
There are two main causes. One is trauma. Birth, you learn to ride a bike and you fall off, you learn to walk, maybe a car accident. I had a guy that was working at the mill, fell twelve feet, landed on his head, injured his neck really bad and then suffered two heart attacks. Young guy too, in his thirties. He's messed up, then recently got into a car accident; trauma. He's got numbness and tingling in his arms from that trauma.
And then, of course, disease processes could do it. The symptoms relate to where the pressure is on the nerve. There are three branches in the nerve system.
Motor: control muscles
Autonomic: controls organs
Sensory: of course everybody focuses on the sensory
The motor nerves, I'll go back to this. You can have balance problems, numbness, tingling, muscle spasms; if there is pressure on the nerves that control the motor function. If there is pressure on the nerves that control the autonomics, which are basically the organs, that's where you can see high blood pressure. There's tons of research coming out now where upper cervical correction, which is what we do, on lowering blood pressure. There's a recent study done at the University of Chicago which is a medical school; the lead chiropractic medical doctor does this and the results came back stating on average the people dropped 14 points on blood pressure. They beat out the people who were on two drugs. The doctor said to do the study again, we don't believe it. Check it out, Google Web MD chiropractic blood pressure and you'll find the story. There's a whole article they did in Chicago about it.
I have a lady that used to work for me, her daughter was born, the arm came out first, cord wrapped around the neck. She brought her in two weeks after she was born, constipated. I said, there's pressure here on the upper nerve, adjusted her atlas, did a little work on her belly and no more problems with constipation. It's just a light pressure to adjust the atlas. The atlas responds very lightly.
For the people who are scared of the cracking and all that, if I know that then we can do light mechanical upper cervical adjustments. Depending on where the spine shifts are where the nerves are going to be affected. That's why you could have somebody respond from all these different things. You can have somebody respond from digestion, breathing problems, high blood pressure or balance problems. It just depends on where the interference is.
That's why when I look at somebody I don't look for the symptomatology even though we'd like to see what it is. We look to see what's causing it. Where is it interfering?