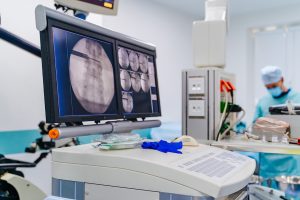 CHIROPRACTIC AND/OR PT CARE CAN REDUCE OPIOID USE!
Opioid use is a much-discussed topic today. "Epidemic" is often associated with it. Efforts to curtail this epidemic are widely debated.
One potentially effective way to do this is to urge low back pain patients to start care with a conservative healthcare provider (instead of a primary care provider) like a chiropractor, physical therapist or acupuncturist.
When this happened in a study of 216,504 US adults with a new low back pain episode, the early and long-term use of opioids was substantially reduced.
(1) In an effort to curb opioid use after spine surgery, new prescribing limits have been started which seem to reduce the 30-day postoperative opioid use and not increase prescription refills, emergency room visits, unplanned hospital re-admissions or re-operations for pain.
(2) Another study points out that opioid use before spine surgery increased the time of opioid use after surgery and was related to poorer short-term and long-term outcomes for cervical spine fusion.
(3) Since most general practitioners in France (57.3%) admitted not being confident in diagnosing and managing patients with lumbar spinal stenosis back pain – They ordered imaging (98.8%), corticoid spinal injections (71.4%) and referred to another specialist (100%). – conservative care with practitioners like your chiropractor makes sense.
(4) Your chiropractor is confident in diagnosing and treating back pain of many varieties! Your chiropractor is pleased to offer care that adds to resolving the issue of the opioid epidemic rather than contributing to it.
To read about and view research of clinical studies regarding back problems, spinal decompression and modern-day chiropractic handling of spinal issue WITHOUT surgery, please download our free report here:
https://vancouverdisccenter.com/wp-content/uploads/2016/11/researchdecompression.pdf
See you at your next chiropractic appointment! Call us today!
Vancouver Disc Center – 360 727 0787