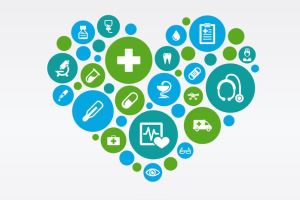 Many of our patients at Zenaptic Chiropractic, Disc Centers of America are covered by Beech Street Network healthcare plans. Naturally, they have many questions regarding their chiropractic plans, and as such, we have a lot of experience helping patients navigate their policies and making sure they have the best possible coverage.
---
The Beech Street Network can be found throughout the United States, and functions as both a primary and a complementary PPO network. It also can be used in conjunction with Worker's Compensation, Medicare Advantage, and a number of consumer card programs.
Of particular concern to patients who are covered by Beech Street is the fact that the network was acquired by the MultiPlan family in 2010. According to MultiPlan, Beech Street health plan members will continue to enjoy the same benefits of the Beech Street Network.
Since its founding in 1980, MultiPlan has been the country's largest supplier of independent, network-based cost management solutions. The company boasts nearly 900,000 healthcare providers, with approximately 57 million patients accessing their network and more than 110 million claims processed every year.
Another exclusive benefit of MultiPlan is access to the leading independent national primary PPO. Other advantages include their complementary network, negotiation services, and medical reimbursement all via a single electronic claim submission.
As an in-network provider for the Beech Street Network, Zenaptic Chiropractic, Disc Centers of America is able to offer our chiropractic services to Beech Street members. Your exact coverage will vary depending on your plan, including what your deductibles and copay might be. We'll be happy to work with you to evaluate your treatment options.
It won't take you long to understand why Zenaptic Chiropractic has such a strong reputation for patient care in the Vancouver area. The number one priority of our team of medical professionals is to provide all of our patients with the most accurate information regarding their insurance coverage so that they can receive the best possible care.
Please contact us today for a free consultation to determine what payment options are available to you!