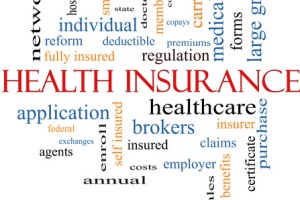 American Specialty Health is one of the many insurances we accept here at Zenaptic Chiropractic.
For a free consultation give us a call (360) 260-6903.
---
American Specialty Health Chiropractic FAQ
What Is American Specialty Health Network (ASH)?
Typically, when we see the ASH Network it is associated with another insurance such as Health Net and ASH would be something that Health Net uses to help process their claims and process their bills.
Do You Have Providers In Network With ASH?
Yes, we are.
Do I Need A Referral From My Primary Care Physician?
Each policy is different. Some policies do require a pre-authorization or referral from your primary care doctor whereas others do not so that would be something we would want to check for you ahead of time.
How Long Does It Take For Benefits To Be Paid?
Once a claim has been submitted to ASH it takes them approximately 30 days to process that claim. So, typically we see payment within 45 days.
What Will My Co-Pay Be?
Co-pays and coinsurance do vary depending on policy so that would be something that we would have to find out
specifically, regarding your policy.
Are Massage And Rehab Services Covered?
The majority of policies do cover massage and Rehab, however, that would be something we would need to verify ahead
of time for you.
What Patients Will Typically Have Ash?
Typically, we see that associated with patients who are a part of Health Net.
What If I Have Other Questions?
If you do have ASH and you have any other insurance questions or concerns feel free to give our office a call we'd be happy to help you.
---
More Information On American Specialty Health
American Specialty Health occupies a unique space in Washington's healthcare industry, not least because it was started specifically as a chiropractic network and management company more than 30 years ago. Now it serves as much more, and many of our patients are insured by them. This means we have a tremendous familiarity with their health care plans.
American Specialty Health offers a variety of healthcare services, including fitness center networks, exercise programs, and health management solutions. In its three decades, the company has grown to encompass 1,400 employees and administers the benefits for more than 43 million members.  In 2017 it was once again ranked on the Inc. 5000 list of fastest-growing U.S. companies. (https://www.inc.com/profile/american-specialty-health)
Of particular interest to patients of Zenaptic, American Specialty Health provides musculoskeletal provider network services to health plans and employer groups in Washington State so that patients in need have greater access to chiropractic care. Moreover, the practitioners in its network have undergone a credentialing process that is much more extensive than NCQA requirements.
In addition to the above, American Specialty Health has also created the ChooseHealthy program, which can supplement or stand in for whatever chiropractic benefits are provided by a patient's insurance. It provides discounts and access to a diverse range of healthcare and fitness services. They include steep discounts on popular health and fitness brands, access to the Active&Fit Direct program, which comprises over 9,000 fitness centers around the country, and a musculoskeletal provider network with discounts up to 25%. (https://www.choosehealthy.com/AboutUs) 
American Specialty Health has stood out for its chiropractic services, with 99% of patients rating the overall quality of care and service as "excellent, very good, or good" according to a 2016 patient satisfaction survey. (https://www.ashcompanies.com/SolutionsAndServices/SpecialtyHealthServices)
Here at Zenaptic, we have providers who are contracted with American Specialty Health. So, if you are a patient who is covered by them, don't hesitate to schedule a free consultation. We can answer all your questions about what is covered and what isn't, and we'll be happy to go over your specific plan and determine your best payment options!