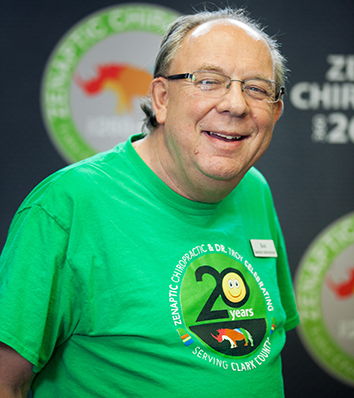 Bob (Uncle Al) is an Administrative Support and Insurance Administrator. Bob has been a part of the Zenaptic team since 2009. Some of his job duties include working with insurance companies and attorneys regarding patients who have been involved in auto collisions or work injuries.
Bob grew up in Portland, Oregon and in 1966 he attended Portland State University. He was employed for 12 years at Oregon Health & Science University. He moved to Juneau, Alaska in 1980 and spent the next 5 years working for companies such as Juneau Chevrolet and Western Auto, where he served as Assistant Manager. In 1985, Bob began working for the City of Juneau Finance Department in the Purchasing Division, where he spent the next 22 years serving the people of Juneau before retiring as the Senior Buyer in 2007.
Bob is remembered by the City of Juneau as being involved in more than 3,000 purchases of major items for the City. Of those, he had purchased more than 200 vehicles, such as ambulances and fire trucks, with a cumulative total of over $30,000,000.
Bob is very thankful to be a part of the Zenaptic Chiropractic team. He loves to work and serve with his fellow employees, patients and all people, and is confident in the quality of care at Zenaptic Chiropractic.
In his spare time, Bob loves spending time with his daughter, twin boys and his grandchildren.