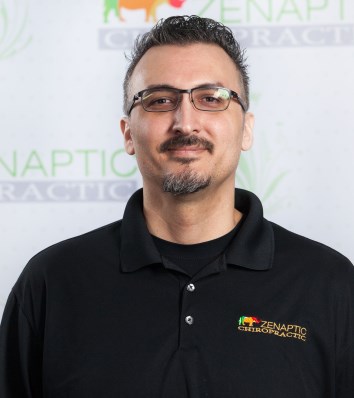 Stuart graduated from Everest College in 2010 and has spent nearly 5 years treating people in a chiropractic setting. One of his passions in life is to assist people in recovering from injury so that they can continue every day activities pain free. He utilizes deep tissue and treatment massage to promote healing and functionality. He also enjoys educating people in the need, purpose and role the massage plays in living a healthy and active life.
In his spare time he enjoys following sports and is an enthusiastic fan of football and basketball. He also enjoys going to comic conventions and is an avid comic art collector. He also loves spending time with his daughter and one day hopes to use his knowledge of massage to help her in recovery during the span of her athletic endeavors.
Stuart is a contracted Optum massage provider as well as Regence BlueCross BlueShield of Oregon and is accepting new clients!